Another year has passed, and Astro and Angela are another year older! This year Astro will be 7 (that's 5+2!) and Angela will be 52 (whaaat!?!) making our traditional annual combined Birthday fundraising goal $5200! But WAIT….we have AMAZING news!!
NMDOG will receive a BIRTHDAY MATCH on every donation made! Happy 11th Birthday NMDOG! This very generous gift will DOUBLE THE IMPACT of every dollar raised. A very generous anonymous donor will MATCH every dollar donated, up to $5200! This means $5 = $10, $20 = $40, $100 = $200 and so on! THANK YOU to our secret supporter for this awesome opportunity! Once our goal is met, we will have raised $10,400 for NMDOG!!
Visit the Birthday Fundraiser page on Facebook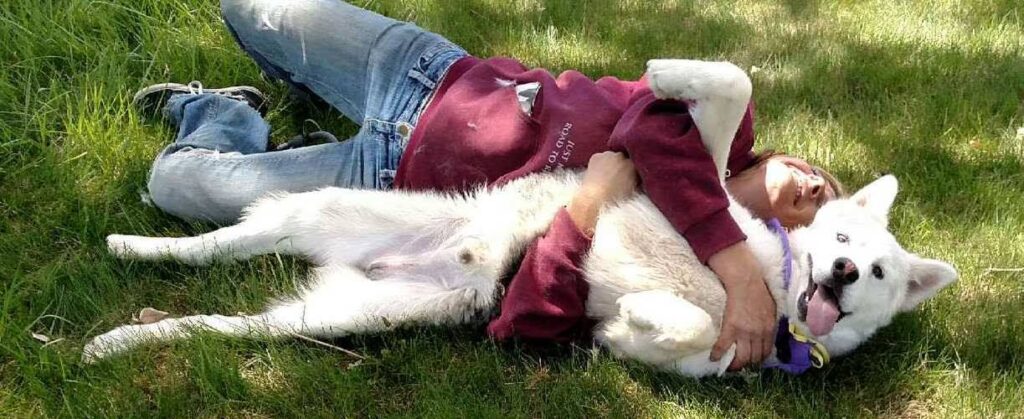 I know is a lofty goal, but I've seen many miracles happen over the past 11 years of running NMDOG. If anyone can do it, the NMDOG Village can, because the dogs are counting on us! Your donation will make a direct impact in the life of a once forgotten, chained dog.
Please join Astro and I in celebrating our special day, and to honor Astro, who we never thought would live to see his first birthday. But he did and he is thriving and that is what NMDOG is all about! And your donation would mean the world. Thank you!! With love, Angela and Astro Xo Arhooooo!!!
---
If a check donation is preferred, it will still count for the MATCH as long as its dated before 5/2/2020. Please mail to: NMDOG 9445 Coors Blvd NW #171 Albuquerque, NM 87114.
We will share more updates on the Facebook fundraiser page. The fundraiser will run through 5/19 or until we hit our goal! For now, here is little backstory on Astro and myself:
Astro came to NMDOG in 2015, and, for months, he was hospitalized in intensive care – we didn't know if he was going to make it. But he defied all medical odds and survived. Astro would require a lifetime of special needs care, so I adopted him. We share the same birthday: May 2nd, and this year, Astro will be 7! With continued medical management and intervention as needed, he continues to thrive; our Little Unicorn Dog that Could. This is why we call him the Magical Unicorn Dog!!
I started NMDOG in 2010 to serve New Mexico's chained and Forgotten Dogs (HAPPY 11th Birthday to NMDOG!) and it's been one heck of a ride! To date, we have rescued 100's of Forgotten Dogs from their chained misery and our work has touched the lives of 1000's more. We remain an all-volunteer organization and it still remains an absolute honor to serve these incredibly deserving dogs 24/7/365. Because without NMDOG, so many would continue to suffer without ever knowing love, security and quality care. Even to change the course of one chained dog's life is a true blessing. Thank you to each of you who enables us to continue this incredibly important work.