When:
October 24, 2015 @ 10:00 am – 12:30 pm
2015-10-24T10:00:00-06:00
2015-10-24T12:30:00-06:00
Where:
ABQ Uptown Shopping Center
2200 Louisiana Blvd NE
Albuquerque, NM 87110
USA

Join us on National Pit Bull Awareness Day for Animal Human's 7th Annual Pittie Parade! There is an actual parade — dogs can be dressed up or not. Show your Pittie Pride as we march around ABQ Uptown! Owners and pittie fans welcome! The parade is then followed by the opportunity to meet the various rescue/advocacy groups and participate in costume contests. There will also be "Ask a Trainer" and Training Demos with the 505 Pit Crew Training Team. NMDOG will be there with adorabull adoptable pitties!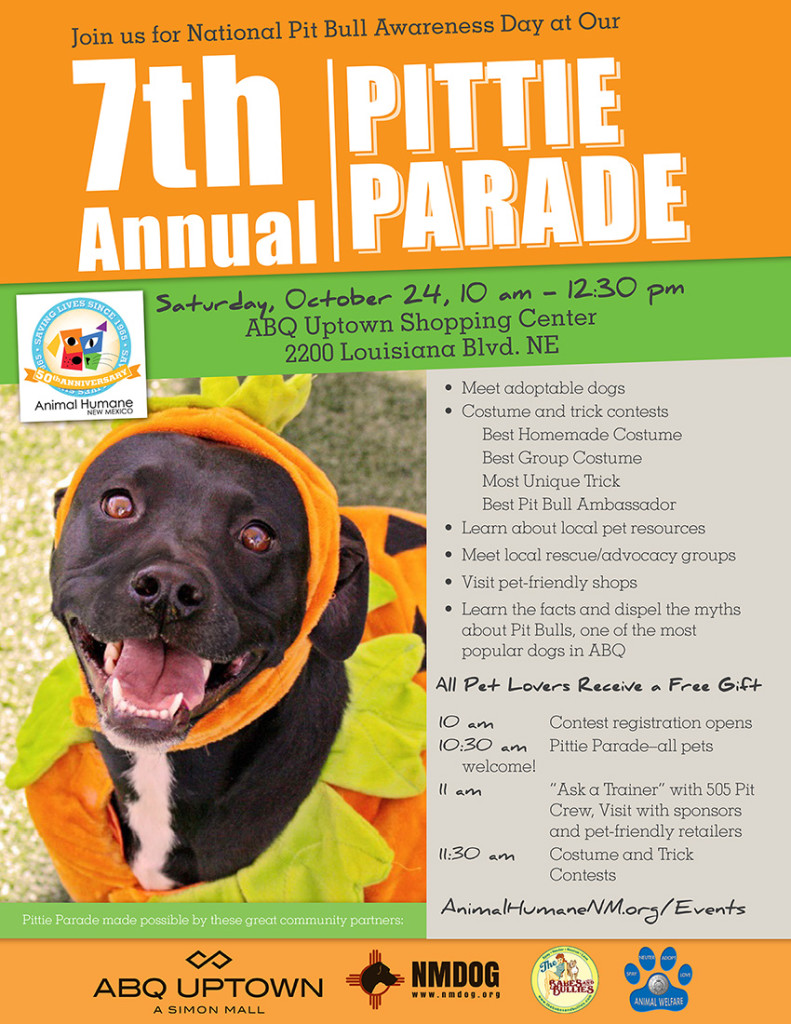 Join us on National Pit Bull Awareness Day for Animal Human's 7th Annual Pittie Parade! There is an actual parade — dogs can be dressed up or not. Show your Pittie Pride as we march[...]
&media=http://www.nmdog.org/wp-content/uploads/2015/10/PittieParade_Flyer_2015-final.jpg" target="blank">Pinterest
×