When:
December 1, 2016 @ 10:00 am – 2:00 pm
2016-12-01T10:00:00-07:00
2016-12-01T14:00:00-07:00
Where:
Canyon Club
911 4 Hills Rd SE
Albuquerque, NM 87123
USA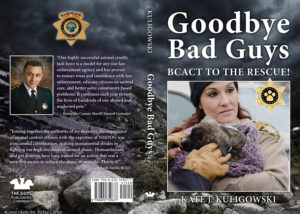 Book signing of "Goodbye Bad Guys" by Kate Kuligowski. Goodbye Bad Guys is about our Bernalillo County Animal Cruelty Task Force (with a whole chapter dedicated to NMDOG, who we are, and our role in the Task Force). All proceeds from the sale of the book will benefit NMDOG!
Want to get your own copy? Get it at Amazon TODAY!
"Goodbye Bad Guys" Book Signing at Canyon Club's Annual Arts, Crafts, and Book Fair and Luncheon
Book signing of "Goodbye Bad Guys" by Kate Kuligowski. Goodbye Bad Guys is about our Bernalillo County Animal Cruelty Task Force (with a whole chapter dedicated to NMDOG, who we are, and our role in[...]
&media=http://www.nmdog.org/wp-content/uploads/2016/08/FullCover-1.jpg" target="blank">Pinterest
×