When:
April 23, 2016 – April 24, 2016
all-day
2016-04-23T00:00:00-06:00
2016-04-25T00:00:00-06:00
Where:
The Yards
777 1st St SW
Albuquerque, NM 87102
USA

Lots of vendors, live music and beer as well as the finals of the crossfit event. Early registration opens January 22: $135 per team. Registration after February 26 is $165 per team. Register online!
NMDOG will be there making the rounds with adoptable NMDOGs Harry Potter and Ron Weasley on Sunday afternoon from 1 to 4!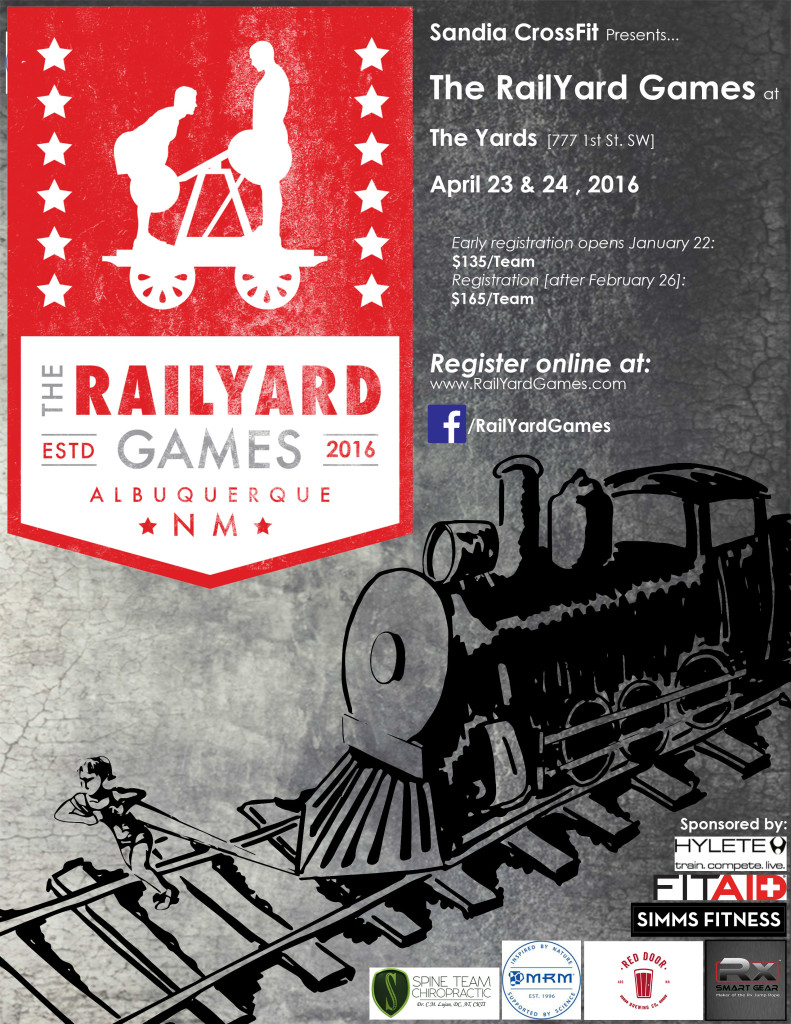 Lots of vendors, live music and beer as well as the finals of the crossfit event. Early registration opens January 22: $135 per team. Registration after February 26 is $165 per team. Register online! NMDOG[...]
&media=http://www.nmdog.org/wp-content/uploads/2016/03/RYG-Poster-Final1.jpg" target="blank">Pinterest
×