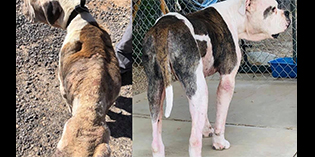 In early April of 2020, an NMDOG Villager reached out to NMDOG with concern about a dog in terrible condition out on the Belen mesa, in Valencia County. We reached out to our partners at Valencia County Animal Control to request a welfare check, and let them know we would take this kiddo into our care if s/he were to be seized or surrendered. Thank you to the VCAC TEAM for all they do!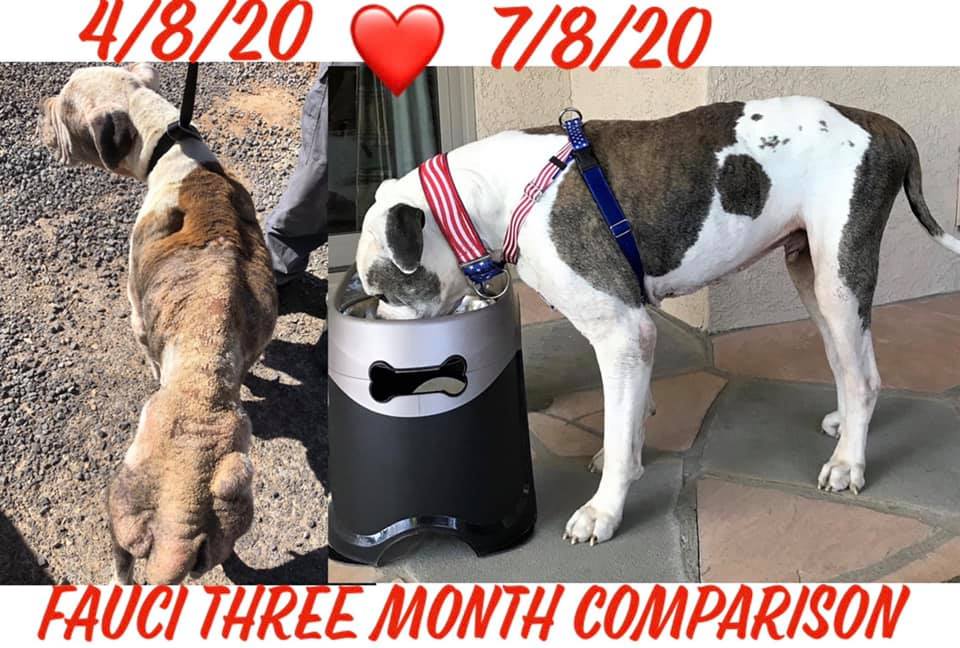 Since his initial seizure in April, #NMDOG Fauci has undergone weeks of clinical quarantine, physical rehab and therapy, bloodwork every 2 weeks, weekly medicated baths, multiple X-rays, a CT scan, dental cleaning/5 extractions, tumor removals/biopsies and cytology. Also…multiple small feedings each day with quality, nutritious food/supplements, daily oral pain meds and weekly (now monthly yay!) Adequan injections to support a high quality of life with Osteoarthritis.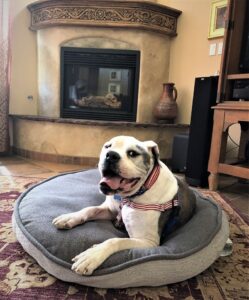 Fauci is now at a very healthy weight, he has an amazing quality of life and he is living pain-free as the center of attention in an awesome Foster home!
See Fauci's journey in pictures on Facebook. He's the best, the biggest, the most marshmallow-iest Senior boy and we are so stinkin' proud of him! He's amazing. This album is a testament to the power of love, the value of Community Partnerships and one special ElderBulls will to live.
Fauci's amazing recovery and continued progress has only been possible because of your support and #LoVeOfDog. His original intake post raised $1785 which was applied toward the above-mentioned services. NMDOG is an all-volunteer organization, working 24/7/365 for the Forgotten Dogs of NM and we don't do this important work alone! Without you, our NMDOG Village, we are nothing. THANK YOU to everyone that contributed!
If you would like to make a tax-deductible donation to Fauci's expensive medical and ongoing lifetime care in the NMDOG Home Sanctuary program, please use the donate button on the right hand side.