Adoption Application
Thank you for your interest in adopting an NMDOG rescue dog! Please fill out the form below to get the process started.
>>When done, press "submit" and make sure you get a "thank you" message telling you the form was submitted correctly that looks like this: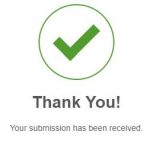 If you DO NOT get this message, we WILL NOT get your application!<<
If you would prefer, instead of filling out the form below, you may download a PDF version of our Adoption Application to email or snail-mail to us (at NMDOG, 9445 Coors Blvd NW #171, Albuquerque, NM 87114). Please note that choosing to use the PDF form instead of the online form may slow down the adoption process.