Volunteer Application
Thank you for your interest in volunteering with NMDOG! We rely on volunteers for all that we do, and would love to count you as part of our Volunteer Village. Please fill out the form below to get the process started.
>>When done, press "submit" and make sure you get a "thank you" message telling you the form was submitted correctly that looks like this: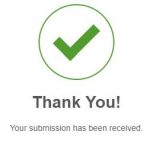 If you DO NOT get this message, we WILL NOT get your application!<<
If you would prefer, instead of filling out the form below, you may download a PDF of the application to email or snail-mail to us (at NMDOG, 9445 Coors Blvd NW #171, Albuquerque, NM 87114). Please note that choosing to use the PDF form instead of the online form may slow down the process.