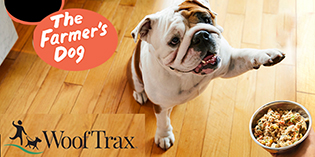 A great way to support NMDOG in difficult times. When you sign up for a trial subscription to The Farmer's Dog, you will get 60% off your first home-delivered box of fresh dog food, and WoofTrax will send NMDOG a $15 donation for EACH NEW ORDER! Not only that, WoofTrax will send NMDOG $750 for every 50 pet parents who try this offer! Seven Hundred and Fifty Dollar!!!
All you have to do is SIGN UP for the 60% off trial offer (you can cancel at any time) using this unique link and NMDOG will receive the donation!!
Please help keep our program alive during this crisis.