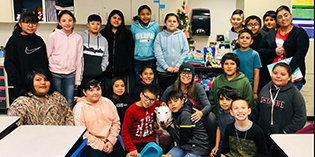 Recently, we were invited by Ms. Melanie Jeans 5th grade Elementary School class in the Town of Bernalillo for a visit. 
The class decided they wanted to collect gifts and goodies for the Forgotten Dogs, as their Holiday "pet" project. What an amazing and thoughtful thing to do! They gathered toys, treats, and food for our Outreach dogs, wrote letters about how much they love dogs, and Honor even received her own special gift…in a special sparkly Unicorn bag! Honor and I took this opportunity to talk to the kids about chained dogs, dogs in the community, and what they can do to improve the lives of their own pets. The kids were so sweet and receptive…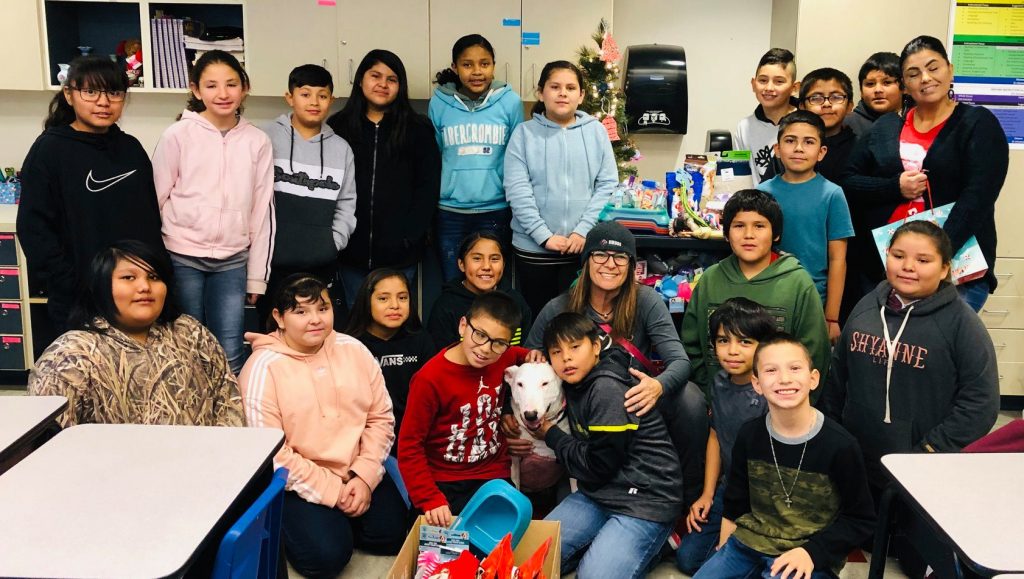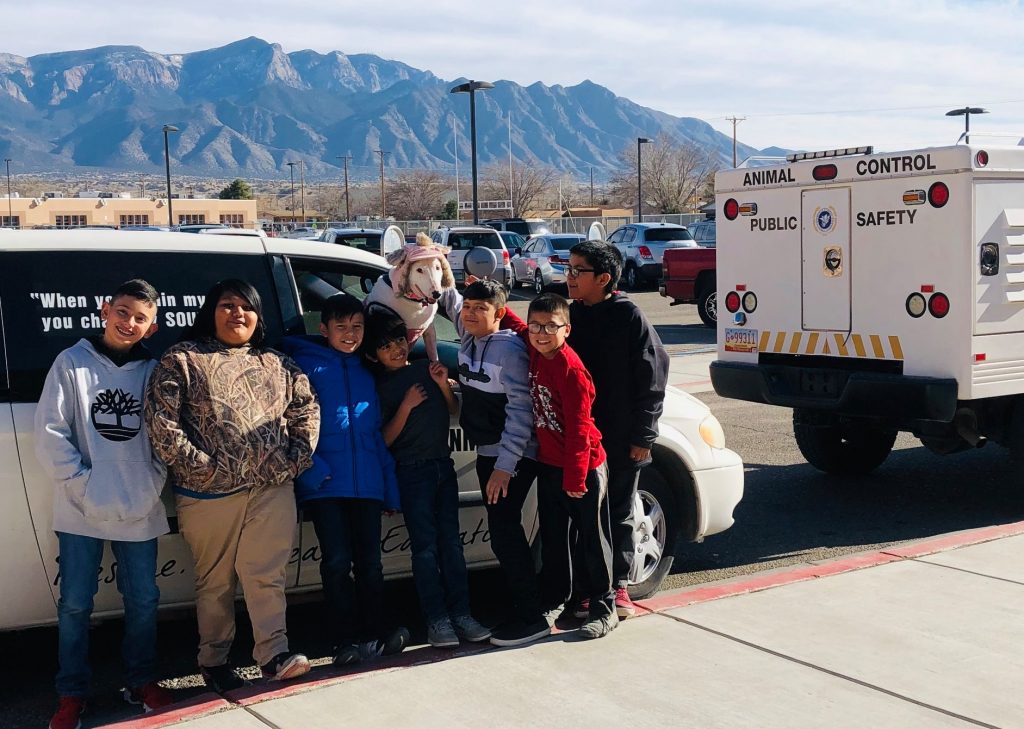 We heard stories about how much their dogs mean to them, how it makes them feel when they see a dog chained in their neighborhood, and what they can do to get the dogs the help they may need. We talked about what their local Animal Control Officer does, and how they can apply anything they are interested in and good at….into helping animals. We also told them the story about JoJo and how he started NMDOG right there in their neighborhood, knocking on doors, one dog at a time 10 years ago (before some of them were even born!).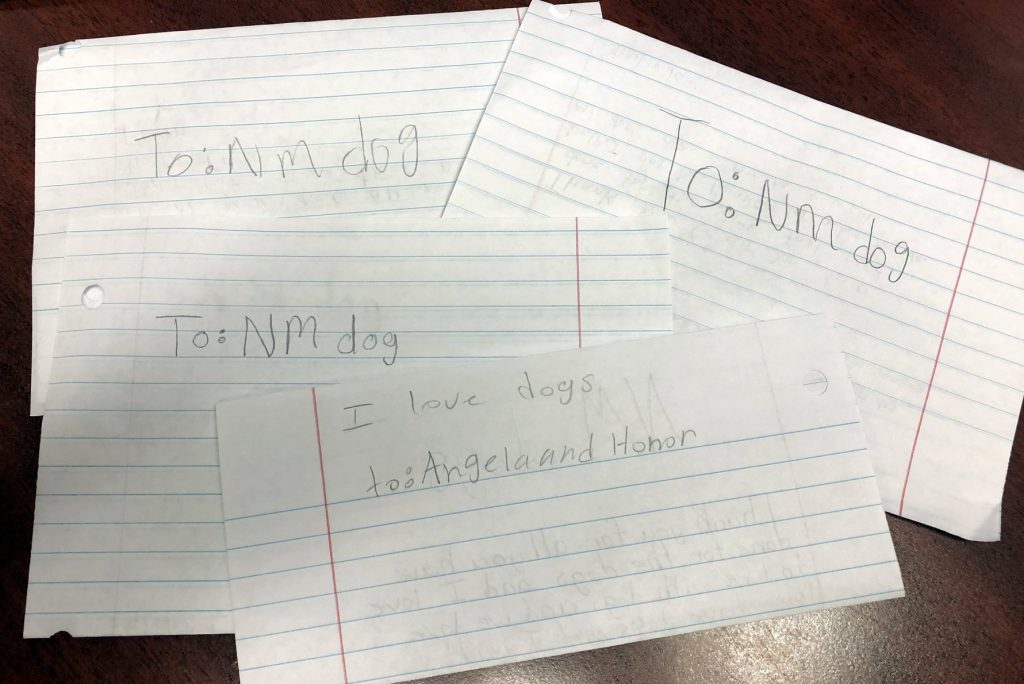 This visit meant so much to us. We promised the kids Honor would be back again. All NMDOG Paws High to Ms Melanie's 5th grade class of compassionate RoCkStArS ⭐️!! We appreciate you!!!