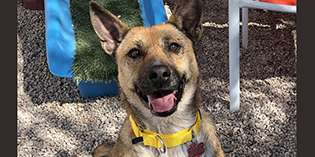 Nine months ago, NMDOG Kenzie came into our care. That's how long she sat at the end of her chain, "growing up," going crazy! After Kenzie was #Unchained, we had her DNA tested and discovered she is half BelgianMalinois and half BorderCollie! Not surprising, she is wicked smart and so incredibly driven to work!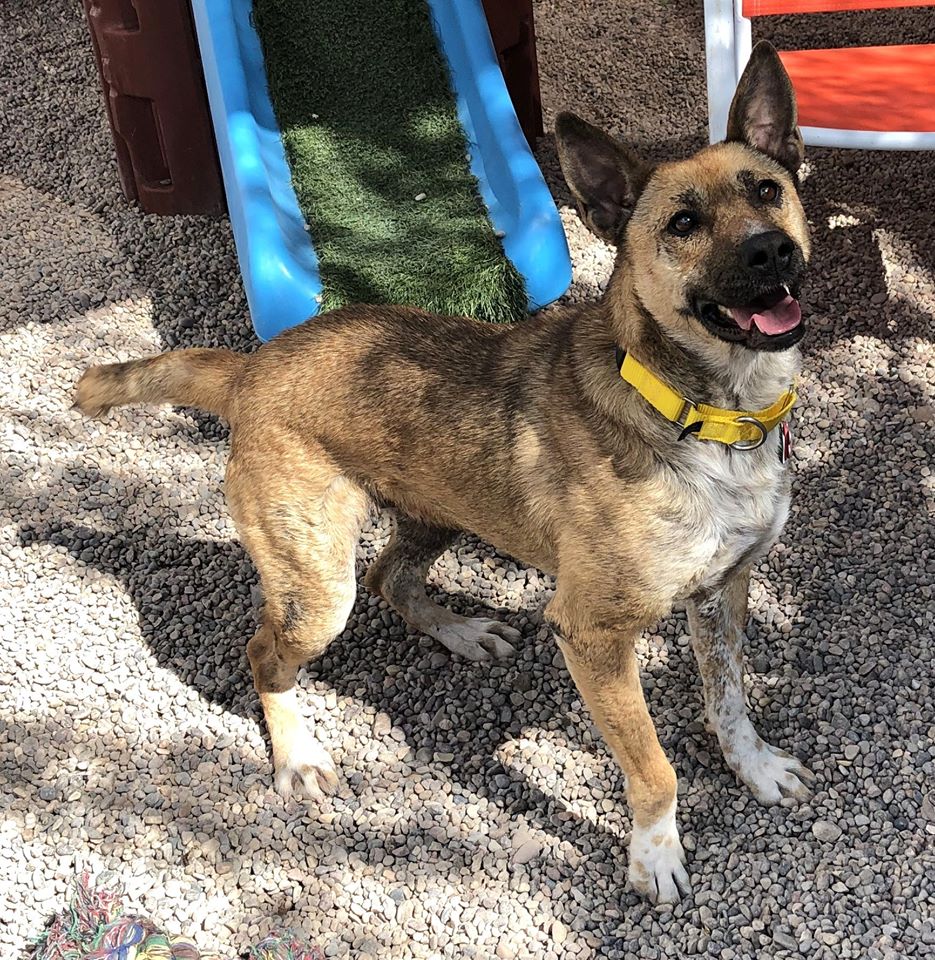 To ensure all of Kenzie's mental, physical and emotional needs are met we are seeking active breed / working dog experienced adopters only. Kenzie is going to SOAR if she's provided the appropriate enrichment and daily stimulation. The sky is the limit for this amazing girl. She is a very rewarding pup to work with and she's come such a long way, already! We think she would be awesome at #SearchAndRescue work! For real or for fun!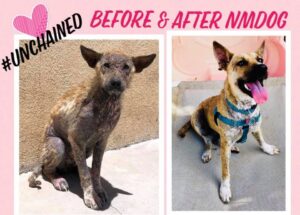 Kenzie is approximately 18 months old, has received a full medical clearance, weighs around 50lbs and is ready to find her Foster or Forever human. #MustWorkForFood
She will accept any challenge put before her and raise you one!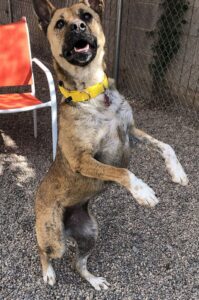 Are you the special human Kenzie has waited her whole life for? If so, tell us why! Fill out an Adoption Application, or a Foster Application!