"Freedom's just another word for nothin' left to loose" Village, meet Bobby McGee, the newest member of the NMDOG pack. Bobby came to us from Las Vegas, NM, chained with a choke chain collar around his neck which became painfully embedded—not once, but twice! He is now receiving the medical care he needs and is no longer in pain. He is just the sweetest boy ever and has not stopped giving us kisses!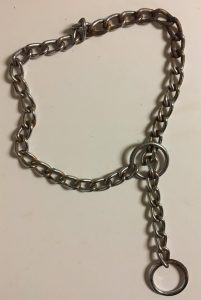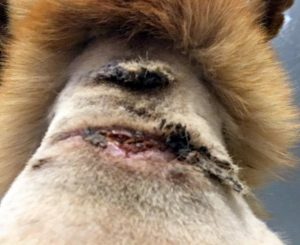 Unfortunately, we got some bad news during his intake exam: Bobby McGee is (high) heartworm (+). He has started pre-injection treatment, and, with a very high volume of microfilaria present, very strict activity restriction. Bobby is only three yrs old. Luckily, his X-rays show he is a good candidate for treatment, whew! So his #UNchained journey begins…
Bobby is in immediate need of a quiet foster home so he can leave the clinic. A safe, cozy place where he can undergo heartworm treatment successfully and receive the love he deserves. Ideally, a home with no other dogs (though we are open to discussion). Our treatment protocol takes 90 days before activity restriction can be lifted, and, upon a (-) retest, they are cleared for adoption. There is never a cost to foster for NMDOG, we provide for all of their needs…you provide the safety, security & love.
Submit a foster application for Bobby McGee.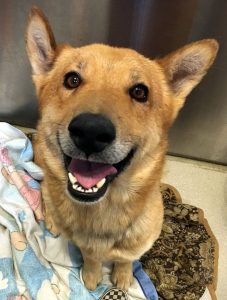 If you cannot foster but still want to help, please consider a tax deductible donation if you are able. No amount is too small, and every last penny goes to the care of the dogs. SHARE for sweet Bobby. His treatment will be lengthy and expensive, but he is so worth it. Now is his time to shine!!