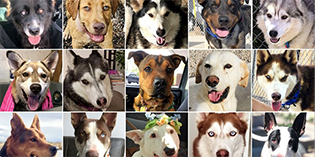 It is a critical time in rescue. Our reserve fund is depleted and the bills are still coming in. We still have dogs to care for and the calls for help never stop. Please consider a tax-deductible donation to help us keep the wheels of NMDOG in motion – as winter approaches, traditionally our busiest time of the year serving chained dogs across the state of New Mexico.
Access Facebook Fundraiser HERE
Since 2010, NMDOG has been working on the Frontlines across the state of New Mexico to rescue dogs off of chains, providing medical/behavioral rehabilitation and finding them the homes they deserve as treasured members of a real family. We have been providing triage and Outreach services to chained dogs in communities that have no enforcement support, improving their lives as much as we possibly can by way of shelter, fencing, food, Spay/Neuter surgery, medical care and more. We educate dog guardians and others on the dangers of chaining and we have been an integral part of changing tethering laws in many New Mexico jurisdictions over the years.
Since our inception, NMDOG has rescued and re-homed over 1000 dogs from the end of their chains. We have provided field Outreach services to 1000's more and we have facilitated the rescue/transfer of countless other deserving dogs to trusted partner organizations. NMDOG has provided protective custody care to over 100 dogs (and other animals) that were seized as part of cruelty cases—providing support, documentation and courtroom testimony in the hopes of prosecution. There are many layers to NMDOG… these are just a few.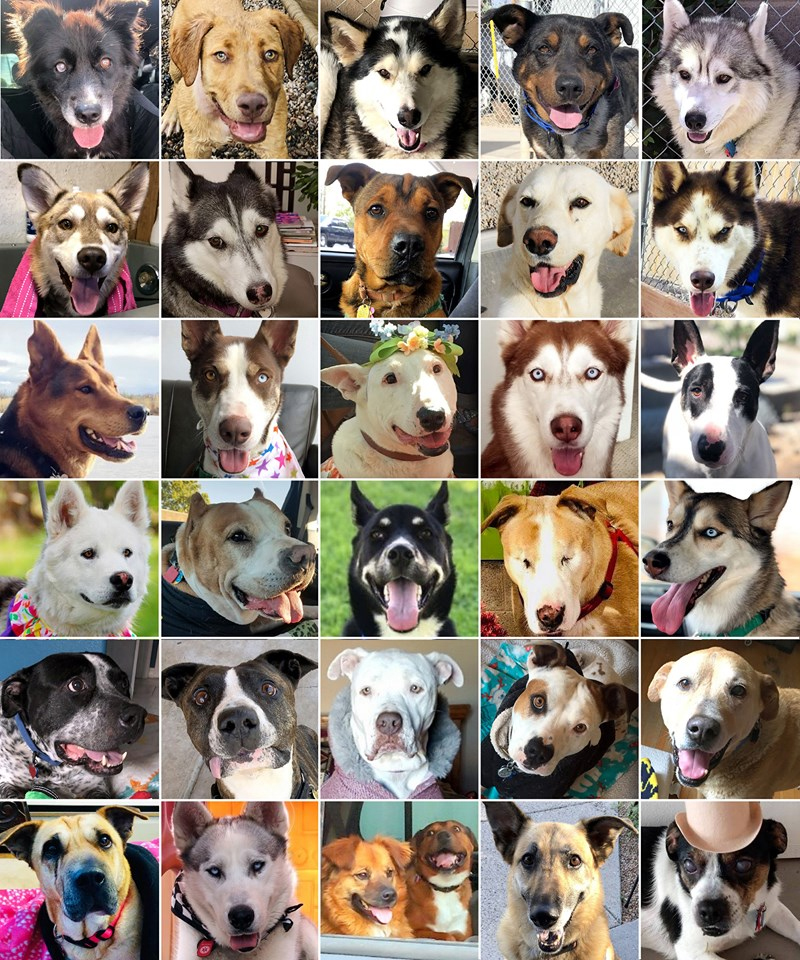 The past year has been particularly challenging, with many factors contributing to the difficult times we are currently facing. A large scale hoarding/cruelty case nearly wiped us out during the first part of 2019, along with administrative challenges faced by all volunteer non-profit organizations, some expensive but necessary NMDOG HQ repairs/upgrades and an orthopedic diagnosis that nearly took our Founder/Director out physically—that's our 24 hours day, 7 days a week, 365 days a year Director, Angela—who has always worked as a volunteer. NMDOG has always been an all-volunteer organization: there is no "staff" at NMDOG. It's been a personal struggle for her to keep the pace she's been accustomed to all of these years, yet she continues because the dogs need her and NMDOG needs her.
Now…we need YOU.
With our reserve fund account now depleted, the veterinary bills and food bill balances continue to linger while daily, weekly and monthly expenses still require immediate payment in full. It takes a little over $11,000 per month to keep NMDOG afloat = vehicle maintenance, insurance and gas, HQ rent, HQ kennel tech, organizational insurance, utilities, routine medical care (does not include illnesses, surgeries or emergencies), boarding expenses and training expenses. Village….we are struggling like we have never struggled before, yet the calls still come in and the dogs still need our help. We are currently working with a non-profit consultant and our accounting team to create a strategic plan going forward, with the goal of not ending up in this same situation again. We are working on grant applications to source additional funding and we are coordinating other fundraising efforts which will be launched soon. But right now, we are struggling…we truly need your help and support. NMDOG receives no local, state or federal funding. We rely solely on donations from those that support our work.
Access Facebook Fundraiser HERE
Though we are still doing a lot of lifesaving and important work behind the scenes, we have had to step back substantially in our ability to take any new dogs directly into the NMDOG program, in an effort to ensure we are still able to meet the needs of the 31 dogs we are already responsible for on a daily basis. 14 of these 31 dogs are part of the NMDOG Home Sanctuary Program, providing Forever Foster, special needs and end of life care. 17 of the 31 dogs are currently available for adoption, many in need of foster homes, while we work hard to find the forever they so richly deserve.
Please read about the individual dogs in our care, fostering, adoption and other ways to help!
Thank you, NMDOG Village, for being a steadfast source of support for the dogs we serve. Without you, we are nothing and without NMDOG, many would have nothing. Please continue to support NMDOG so that we can continue to answer their desperate cries for help.