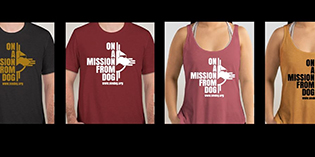 One cool design, 3 styles to choose from in 6 different colors: unisex short sleeve T-shirts, Festival Tank Tops, and V-neck Tanks. Each in a variety of colors, all branding the NMDOG Mission From Dog logo! How awesome is that?
For a limited time, through June 7th, you can order #NMDOG merchandise via our Custom Ink campaign. Proceeds benefit the Forgotten Dogs of NM!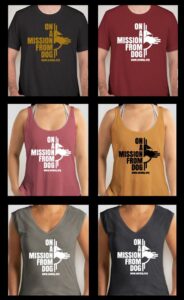 We have worked with Custom Ink before, and their quality is top-notch. You will not be disappointed! Estimated date to ship is 6/23/20.