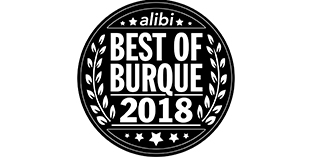 Way to go Burque and NMDOG Village!!
You voted NMDOG The Weekly Alibi's "Best of Burque ~ Best Pet Rescue"!. This is such an honor for our small but mighty all-volunteer rescue, thank you!
It is because of this level of support from our local community that we we are able to make a difference in the lives of so many once Forgotten Dogs from all across the state. The chained, the abused, the abandoned….they deserve nothing but the best we have the best Village in the land!
Together, we are making a difference <3 #NMDOG #BestOfBurque #BestPetRescue Pick up the current "Best of Burque" issue of The Alibi, it's free and on news stands now! WooF!