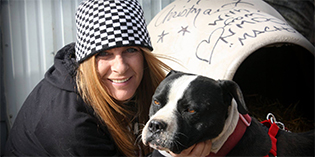 NMDOG's Founder and Director, Angela Stell, has been selected as the 2017 National Animal Care & Control Association (NACA) Diane Lane Memorial Award winner! To quote NACA: "This Award is for outstanding volunteer service. The nominee selected to win this Award is someone who is not directly employed in the animal care and control field, but serves in volunteer capacity within the animal care and control field or other animal welfare related activities. He or she will have demonstrated exceptional dedication, or performed outstanding work far beyond the requirements of the volunteer position."
Angela and NMDOG were nominated by Bernalillo County Animal Care Services. Thank you BCACS!
This is the letter we got informing us of this enormous honor:
Dear Ms Stell,
It is my pleasure to inform you that you have been selected as the recipient of the 2017 NACA Diane Lane Award. Your nomination was considered along with those from across the United States and selected as the nominee that met the highest of standards. The caliber of applicants made this year's selection extremely difficult. You are to be commended for achieving this level of recognition.
Congratulations,
Clint Tucker
NACA Board of Directors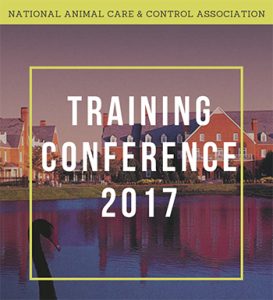 Angela will accept this honor at the NACA National Conference Awards Luncheon.
---
ABOUT NACA
: The National Animal Care & Control Association (NACA) was formed in 1978 for the express purpose of assisting its members to perform their duties in a professional manner. We believe only carefully selected and properly trained animal control personnel can correct community problems resulting from irresponsible animal ownership. NACA's purpose is to preserve the Human/Animal Bond by insisting on responsible animal ownership. The National Animal Care & Control Association is committed to setting the standard of professionalism in animal welfare and public safety through training, networking, and advocacy. NACA envisions a world in which all animal care and control professionals are respected as essential public servants and receive consistent support, resources and training allowing them to effectively and compassionately achieve the highest quality of life for the animals and citizens in the community they serve.
Read more at www.nacanet.org.