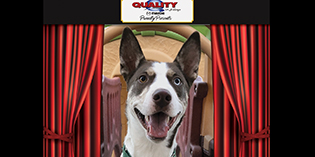 Hunter came to NMDOG when his family escaped a domestic violence situation, as part of our work with the Bernalillo County Animal Cruelty Task Force and Positive Links. Unfortunately, in an effort to keep everyone safe, Hunter was unable to stay with, or be reunited with, members of his human family. But everyone is doing well and all are now on their way to a brand-new start in life!!
Hunter is a two year old Catahoula mix and he is as smart as they come! He loves children, training, going on hikes, ice cream cones on a hot day, and naps with his favorite peeps! Hunter participated in the NMDOG/CYFD Pilot Project "Paws of Hope," and he excelled! Hunter loves to interact and is always up for a challenge by learning new tricks and skills! He loves to spend time with people and can't wait to be the treasured companion to someone very special he can call his own. Hunter plays well with other dogs and he passed his NMDOG cat test! He is currently participating in our in-house obedience class with an NMDOG volunteer and they are doing fantastic! Hunter walks well on his leash + harness, rides great in the car, he is crate-trained and listens very well. When he came into the NMDOG program, he suffered from severe untreated allergies. His fur was a mess and he had painful open sores. Through testing, we discovered what foods he is allergic to and adjusted his diet accordingly. It is affordable, easy to maintain and now he has a beautiful coat, and no sores! Hunter has received a full medical clearance for placement and will need a minimum 6ft non-chain-link fence to stay safe and secure. We think he was probably a Gecko in another life…!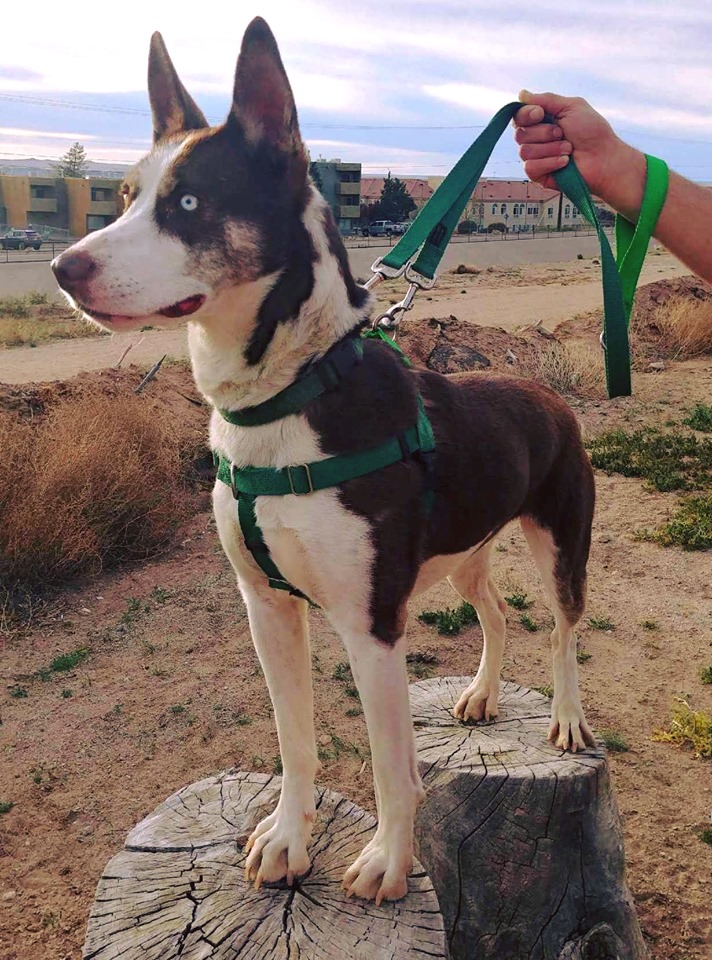 Currently, Hunter is in boarding and is in immediate need of a foster or forever family. All expenses are covered when you foster for NMDOG—you just provide the love. To inquire about fostering or adopting Hunter (or any of the NMDOG kiddos) please submit the appropriate application.
NMDOG Hunter will be making his meet and greet appearance at the Quality Mazda showroom located on Lomas NE, on Friday 5/10/19 at 1pm.
Stop by and meet him!
Thank you to our partners at #QualityMazda, for their continued support of NMDOG and our Mission: To serve and protect NMs Forgotten Dogs!! Please stop by their page and show them some NMDOG love.