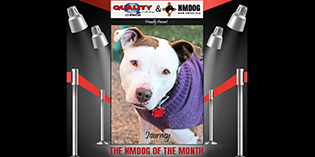 Our January Quality Mazda NMDOG of the Month is Journey! 2021 marks our 3rd year of Community Partnership with Quality Mazda! Because of their loyal customers and Love Of Dog, the good Humans at Quality have donated $24,000 to date in support of the NMDOG Mission UNchained!!
Just amazing, Quality Mazda, THANK YOU!!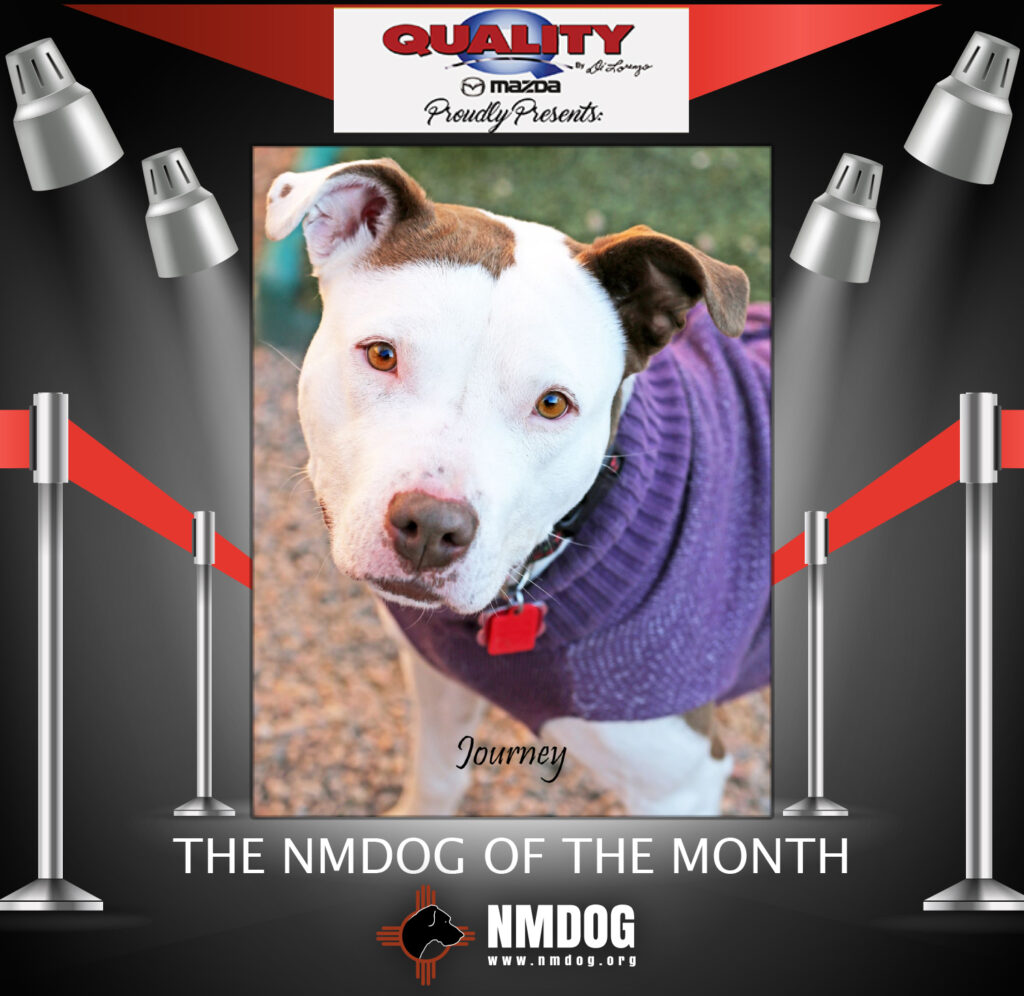 Journey is an AdoraBull girl who was saved from the end of her chain. Overbred, emaciated, filthy, sunburned and scared, Journey spent the first 4 years of her life living in fear. Initially, she was shut down, afraid to be herself, scared of the pooper scooper, mops, brooms, etc. and unsure of everyone. But now she is healthy, strong and happy: as it should be! Since entering into the NMDOG program, Journey's zoomie(!) wigglebutt(!) personality has really begun to shine and she is ready to find a forever home of her very own.
Journey is approximately 4 years old, weighs around 60 pounds, is learning how to walk politely on her leash + harness, and loves to go for rides in the car! Journey will need to be the only pet in the home and she will need a minimum 6 foot tall wall/fence to keep her safe. Journey is very in tune with the humans that she loves and wants only to please. She's looking for the human that will help her become the best Breed Ambassador she can be!
Journey is also in need of a Foster Home… If you are interested in adoption or if you have ever considered fostering a Rescue Dog: now is the time! The need is overwhelming for the chained and Forgotten Dogs of New Mexico! Contact us now and join the NMDOG Village! We'd love to have you.