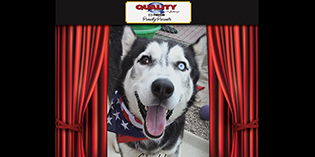 Chubbs is a goofy 4 year old male Husky with a loving and adventurous free spirit. Chubbs was discovered "living" at the end of a heavy chain, having been attacked and injured by free-roaming dogs, and malnourished. In our attempts to make his life better and educate his guardians NMDOG built Chubbs a secure fenced in area, got him off his chain, provided 911 medical care, and temporary housing while he healed from his neuter, then returned Chubbs to his people after educating them on what it means to provide a dog with quality of life.
A month later, we were contacted with a request to surrender Chubbs to our program and find him a loving home where he would live inside as a treasured member of a family. So, we disassembled the fence, removed the provisions we provided, had a surrender contract signed stating they would never chain another dog on their property and scooped Chubbs up into the arms of NMDOG as an official member of our adoptable pack. Chubbs is now looking for the Husky home of his dreams!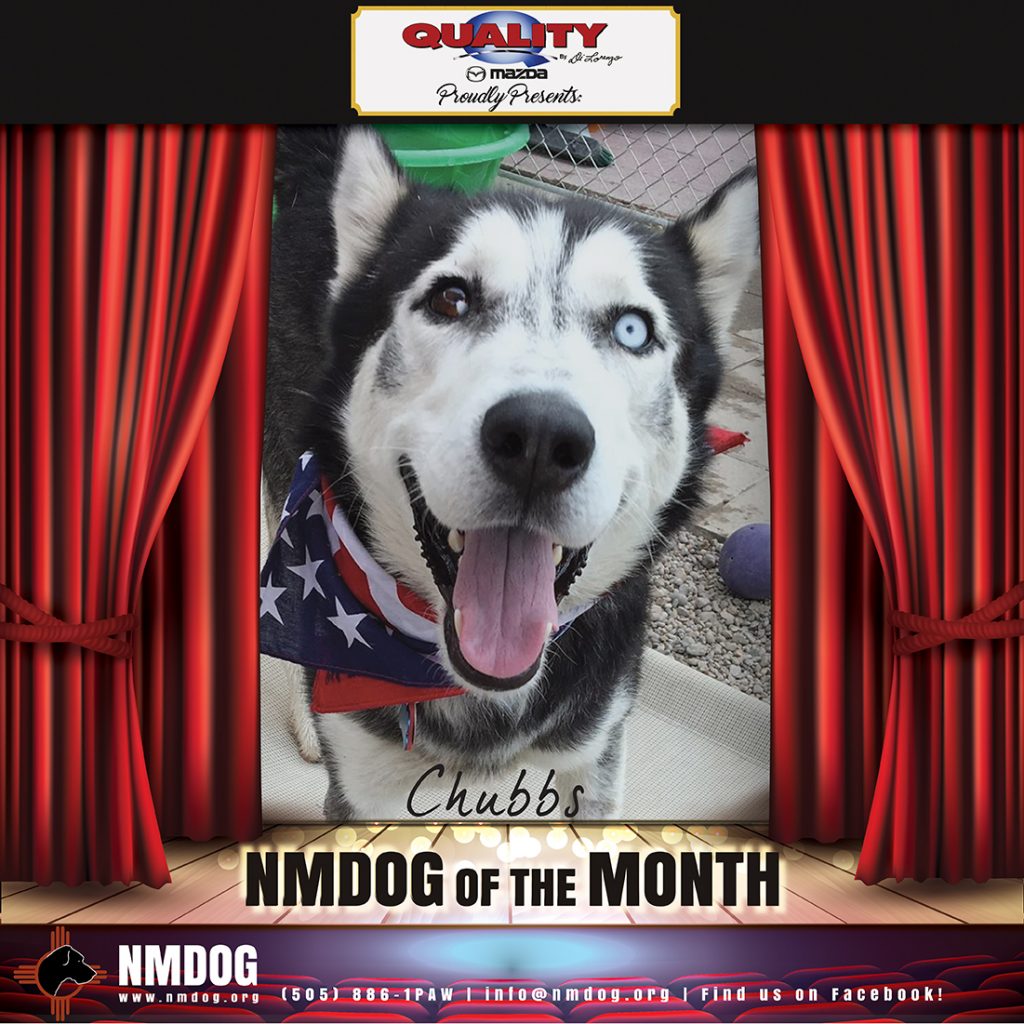 Chubbs is extremely handsome and smart! Since Chubbs has been in our care, he has learned manners very quickly – "sit", "shake", "stay" and walking politely on leash. Chubbs is great with other dogs but he does have a stubborn Husky streak that sometimes gets him in trouble during playgroups. He will require a 5ft minimum fence to keep him safe, lots of exercise and, as with all of our Huskies, breed experience is preferred. Chubbs is also in need of a foster home.
Fill out a http://www.nmdog.org/forms/fosterapp.htmlFoster Application or Adoption Application for Chubbs!
Chubbs will be making his meet and greet appearance at the Quality Mazda showroom located on Lomas NE this Friday 3/8/19 at 1pm. We hope to see you there!
Thank you to our partners at #QualityMazda, for their continued support of NMDOG and our Mission: To serve and protect NMs Forgotten Dogs!! Please stop by their page and show them some NMDOG LoVe.