Our June Quality Mazda #NMDOG of the Month is Monet. Monet was picked up by Animal Control running loose with a thick, heavy chain around his neck. He was scared, apprehensive and very thin. No one ever came to claim Monet and he sat in his small kennel, growing more afraid, unsure and agitated with each passing day. Six months passed before NMDOG was ever made aware of Monet's plight, and, by that time, he had deteriorated significantly in the loud, overcrowded shelter environment. His hours were numbered, and he was slated for euthanasia. NMDOG answered the call and secured a spot for him immediately.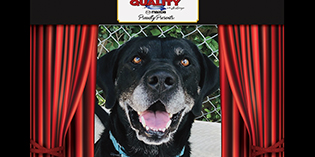 Chained dogs are often misunderstood due to their scary, isolated and frustrating existence at the end of a chain. Sometimes they are labeled as "aggressive" and will often act out, or shut down…in that moment in time. But what they need the very most (and what they all deserve) is a good solid stretch of quiet, decompression time while they get used to having their daily needs met and being treated with value and respect. At NMDOG, value and respect for chained dogs is our specialty! Monet was very suspicious of us initially. It would take a while for him to understand. Even though years on a chain can (and does) do substantial harm to a dog (physically and behaviorally), more often than not they are able to turn things around. We can learn a lot from Dogs, they are incredible teachers.
Today, Monet understands that his world is now safe and filled with love. Monet is now free to be the dog he was always meant to be: loving, curious, affectionate, eager to learn and interact with humans. He even has a couple of dog friends at NMDOG HQ! Monet is six years old and a graduate of NMDOG obedience class. He walks great on his leash + Freedom Harness, knows basic commands, rides perfect in the car and he looooves to play hide and seek with his treats and toys! One of his fave things to do is walk the Bosque and take in all of the smells. Monet is also a great trail running partner and knows how to keep a good pace. He is ready to find true love as a treasured member of an active family and will do best in a home with a kind, easy going female dog or, as the only pet. We are asking that any children in the home be 8 years old and up. No cats for this handsome guy! Monet has waited his whole life to have a real family of his own, to curl up at the foot of a bed, lounge in front of the fireplace on a chilly morning and greet his people with kisses and wags when they walk through the door at the end of the day. He is a sensitive, loyal, kind and grateful Dog.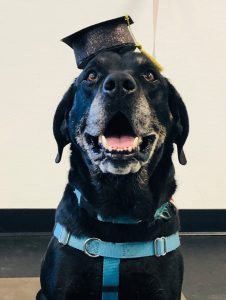 If you are interested in meeting Monet (or any of the amazing dogs available for foster and/or adoption through NMDOG), please send an email to info@nmdog.org with any questions. Or, submit a foster application or adoption application!