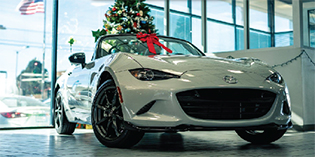 Thanks to our awesome partners at Quality Mazda we will be collecting much needed items for #NMDOG Winter Outreach, under the Quality Mazda Donation Tree!
Now through Christmas Eve, we will #FillTheMiata with donations which will then be distributed to dogs in need across the state. Please spread the word! Needed items include:
dogfood/blankets/comforters/leashes/harnesses/bowls/toys/chewies/treats, and gift cards. See the image below for drop off location and times.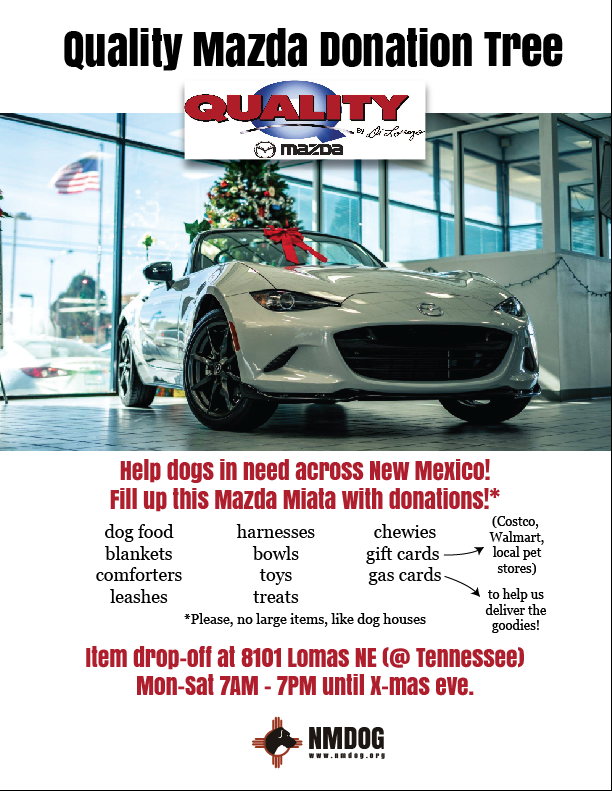 Help us help those that need us the most! #Outreach #UNchained #TisTheSeason