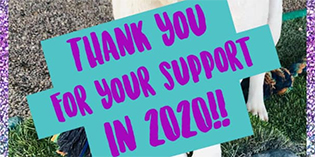 We want to take a moment to send a very sincere Thank You to each of you who holds us up! Even through 2020 and all of the challenges the past year brought, you made the NMDOG Mission a priority, and for that we are so grateful.
To those who donate to our fundraisers, and to our NMDOG monthly supporters: you literally keep us alive. Thank you. To each of you who adopts and fosters our kids: you are the backbone of the work we do. Thank you for loving them like we do. To each of you who spreads the message #UNchainYourDog: you are our Tribe. Thank you, keep doing that, we need you. To the Dogs we serve: it is an absolute honor to be your rescue. Thank you for everything you give.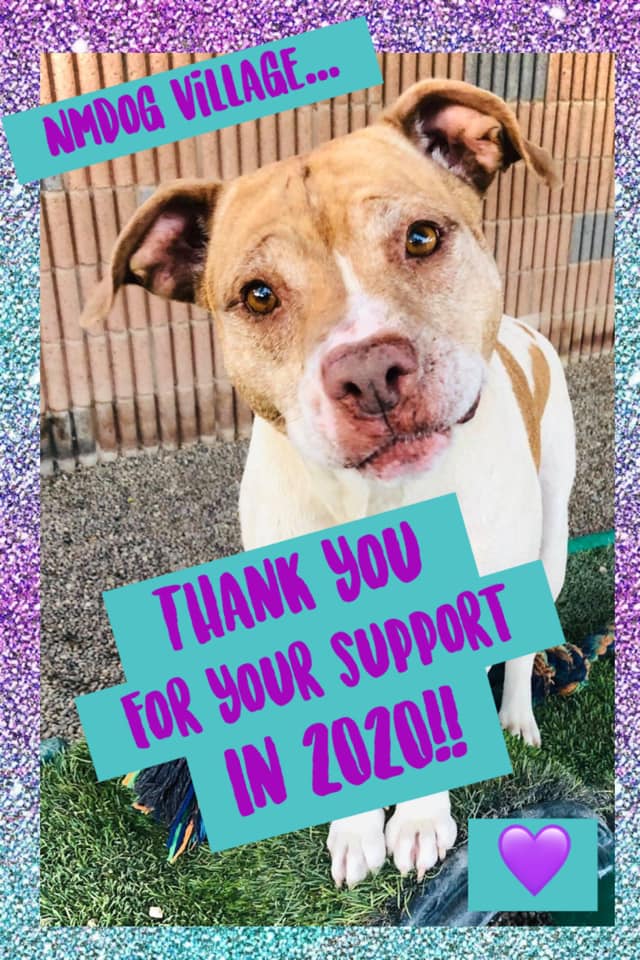 2020 yielded forever homes for so many deserving NMDOGS, including two of our longest-term residents NMDOGs Axis and Lobo! The year definitely wasn't all bad. Many wonderful stories of Rescue & Forever, as well as humans coming together to help other humans in this devastating time of need. Adaptation and resilience were the overall theme of 2020, and, just like with the dogs, kindness heals.
NMDOG Village: We are just going to keep doing what we have always done "Whatever needs to be done to better the Life of a Dog" 24/7/365 You keep the all-Volunteer wheels of NMDOG turning for Forgotten Dogs across the state, and our work for the chained and abused will always take precedence. Through the challenges of COVID we have seen an exponential growth in the need for community support, with an emphasis on retention (keeping good dogs in good homes). In the coming weeks and months, you will see why answering this call has become a priority in Animal Welfare and how NMDOG is stepping up. Because of you we are able to answer these calls.
NMDOG Village: YOU are our Hero!!