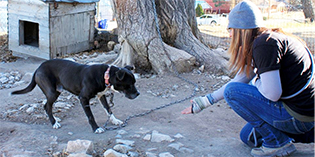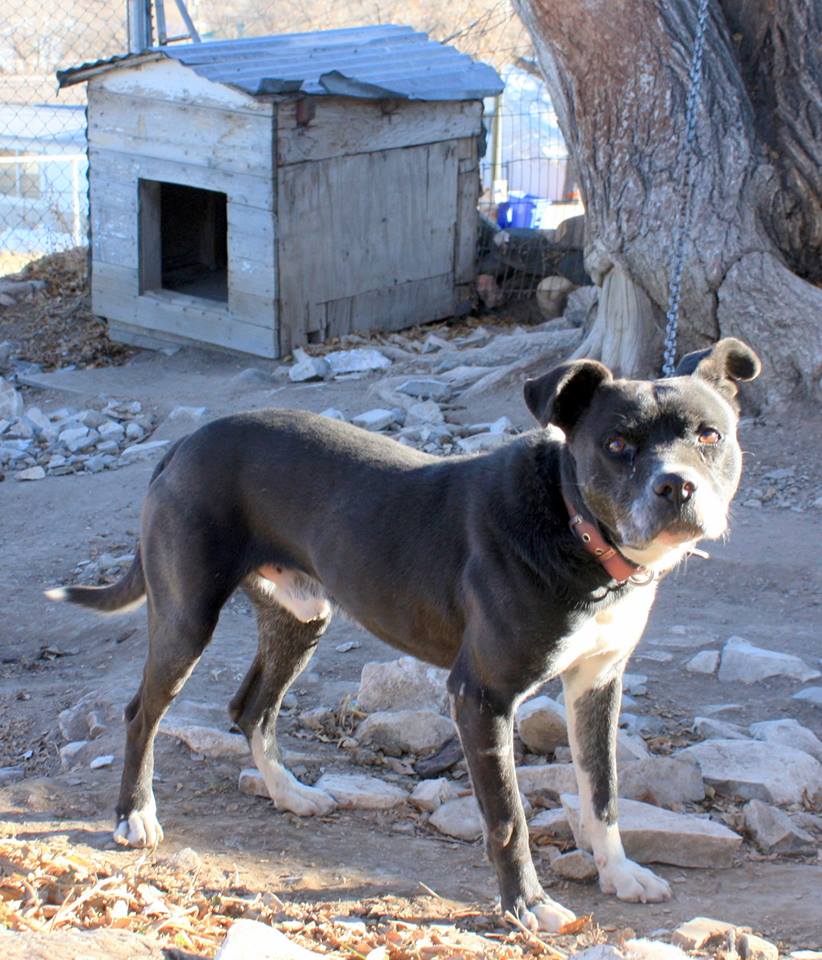 Village, please welcome Bentley as the newest member of the NMDOG pack. We first met Bentley during our 2018 Thanksgiving Eve Outreach Mission—serving the Forgotten Dogs of Las Vegas, NM. (ground zero for animal abuse). Bentley lived on his chain his whole life, surviving frigid cold nights and the scorching heat of the summer, underweight with pressure sores and a collar so tight around his neck, it began to rub away the fur. He was alone, isolated from human interaction and starving for attention. We set him up with lots of straw in his wooden doghouse, exchanged the heavy chain for a harness and lightweight cable, left enough food for him to eat two solid meals a day throughout the rest of the winter, and urged his guardians to consider allowing Bentley to find a home with NMDOG, as a treasured part of a family vs eventually dying alone at the end of his chain. We told him we loved him and that we would always be there if he needed us. Weeks passed, a few months went by even, but over the weekend, we got the call we hoped for: Bentley was being released to our care!!!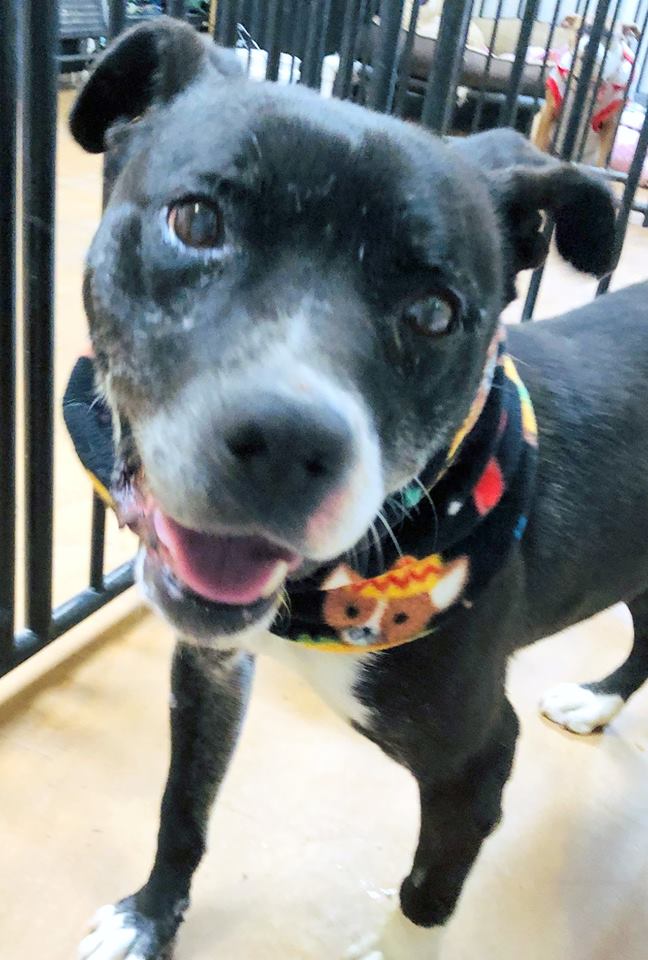 Bentley is around 8 years old. He is very curious about the new UNchained world around him, and he is very happy to be in out of the cold with soft blankies to comfort his aching joints and nutritious warm food to fill his belly. Bentley is visiting our friends at The Doggie Den today for what will most likely be his very first bath ever. He will then be neutered and fully vetted, and, once a complete behavior eval has been done, Bentley will be in need of a Foster and/or Forever home! So far, it appears as though Bentley doesn't mind the company of other dogs and he's very sweet with all humans he's met.
If you are able, please consider a tax-deductible donation towards Bentley's intake care. You can also mail a check to NMDOG, 9445 Coors Blvd NW #171, Albuquerque, NM 87114.
If you are interested in giving Bentley the security of a Foster or Forever home, please submit the appropriate application.
THANK YOU to each of you that supports our work. Without you, Forgotten Dogs like Bentley would not have the chance to truly live the life they deserve. Without you, we are nothing and without NMDOG, many would continue to suffer and die alone.