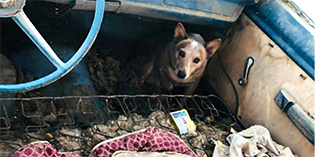 Mousey is part of a large-scale chaining case that we are currently working. She was trapped inside of a car for FIVE years(!) but is now safe with NMDOG.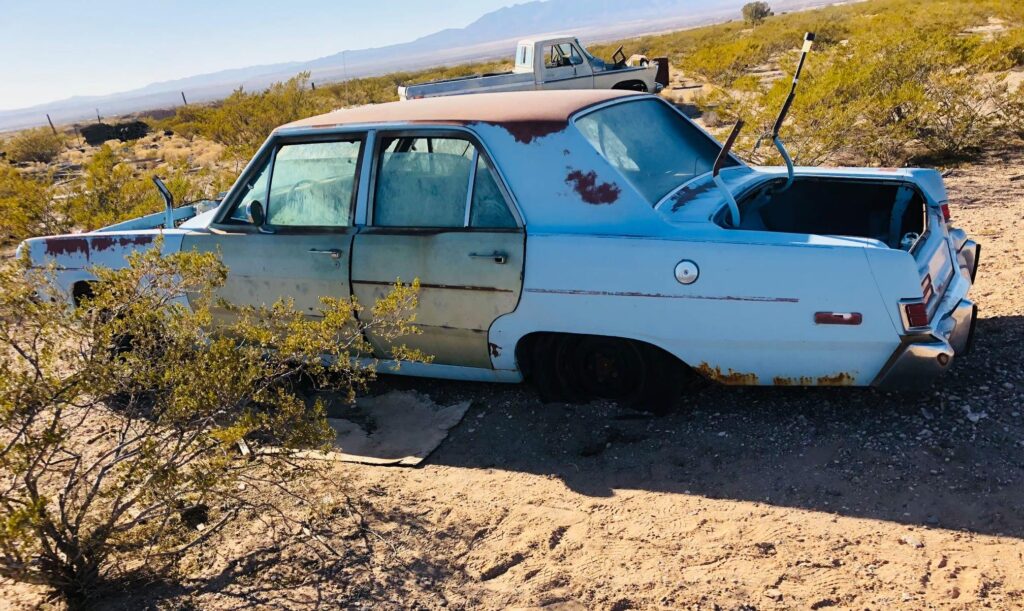 Mousey is a sweet, sweet Heeler girl. She is currently settling into the routine here at NMDOG. Slowly…. She is traumatized and terrified. Her road to recovery will be long, but we have pledged to walk with her every step of the way. I have confidence that with time, lots of patience, guidance and understanding she will one day be open to our love. Her new name is Mousey.
Read all about the case and check out the Facebook LIVE videos from the scene to see first-hand where Mousey came from.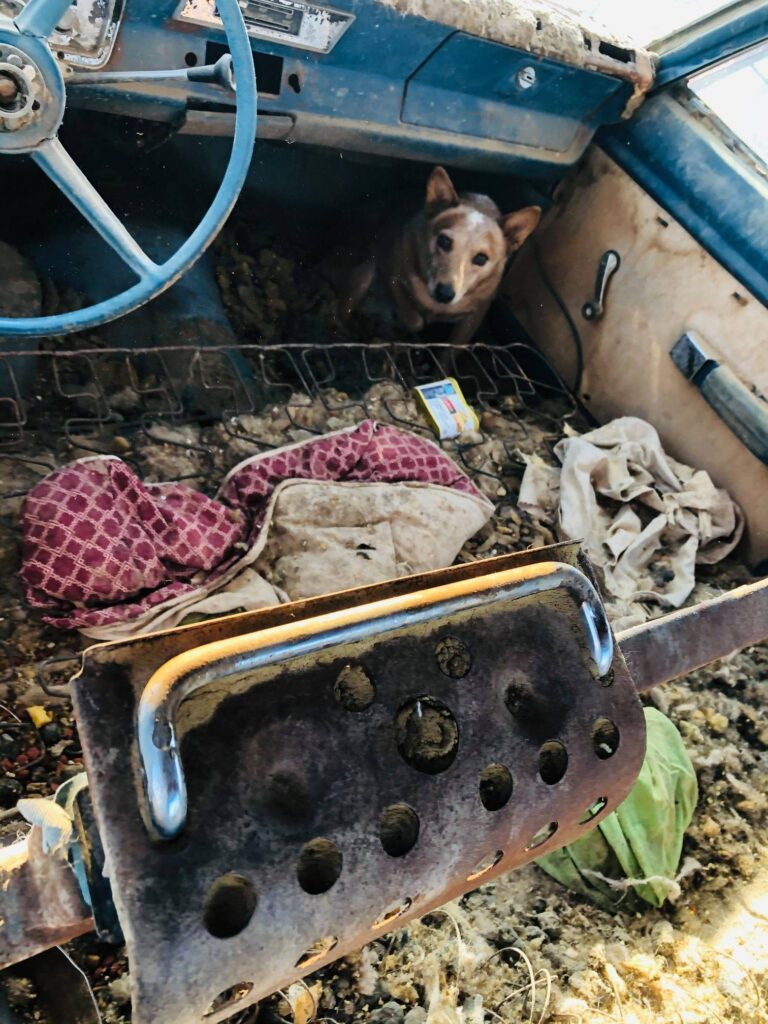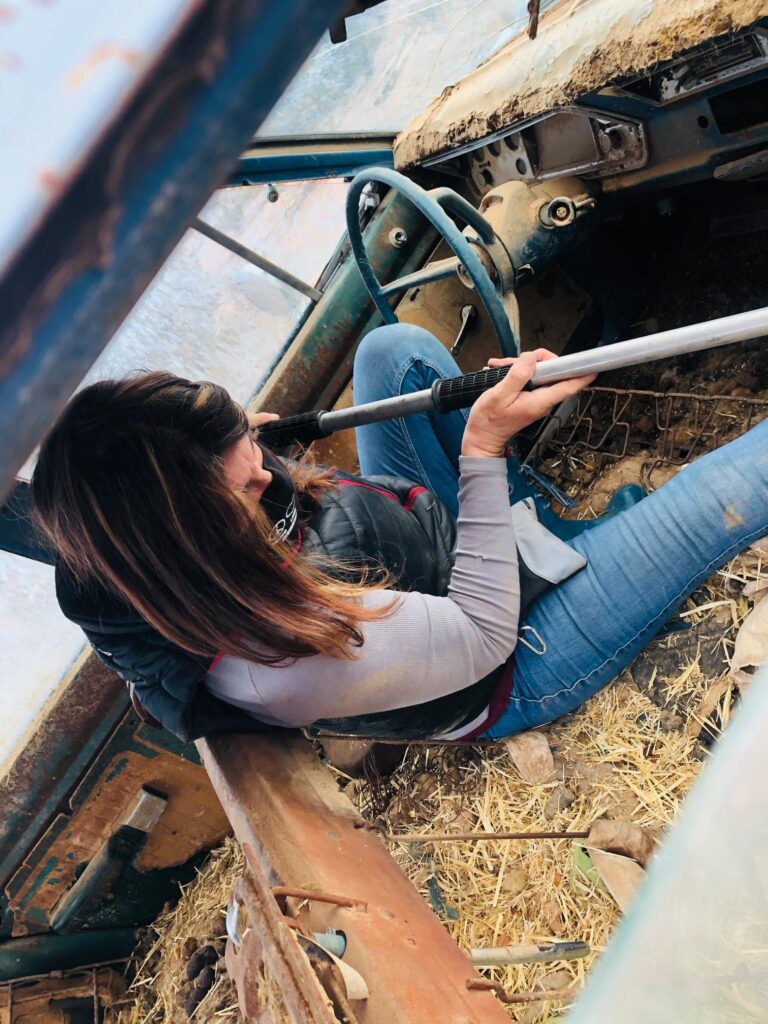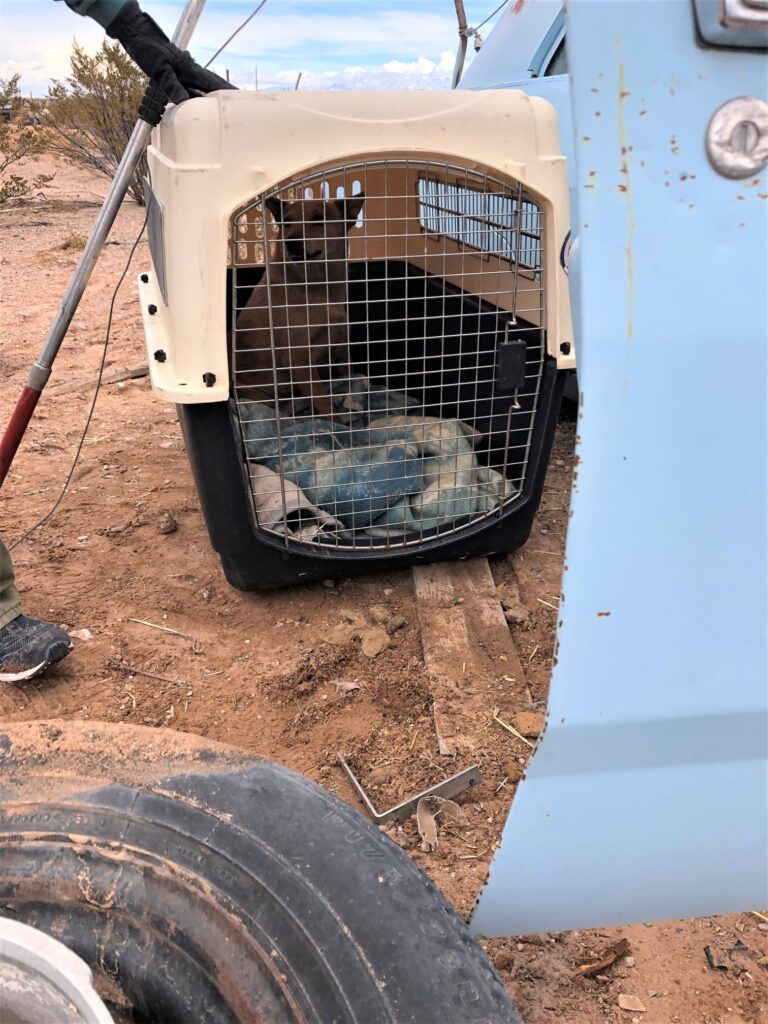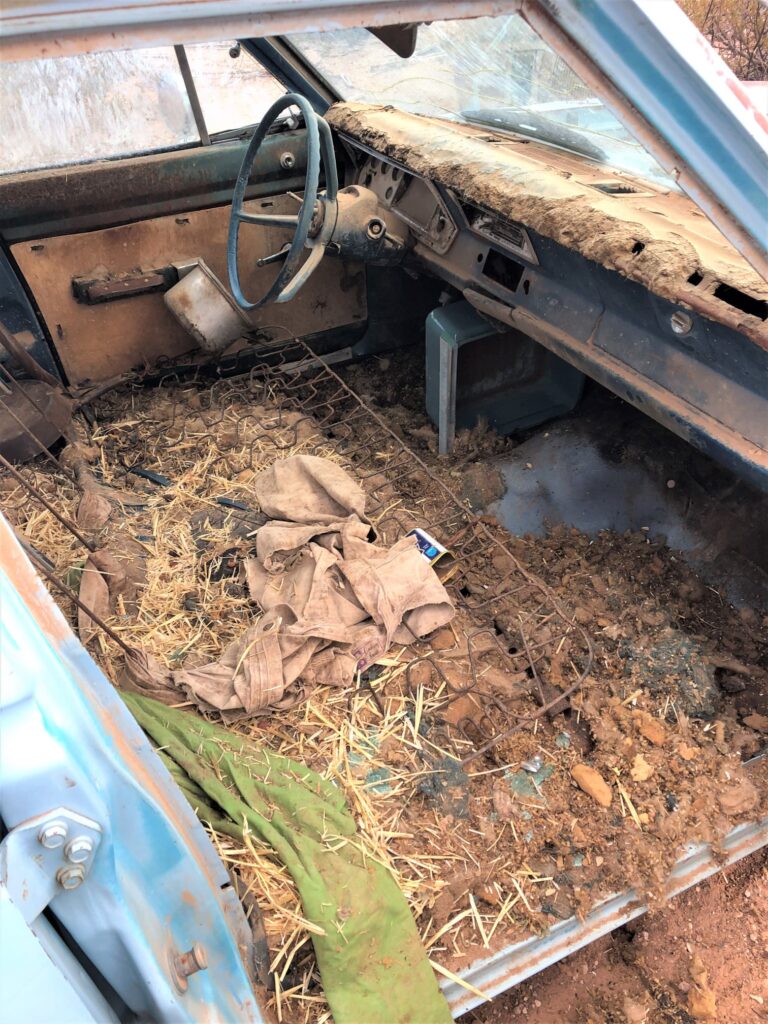 PLEASE consider making a donation to NMDOG to help us help Mousey recover from her trauma and ensure she has a bright, wonderful future. Use the DONATE button on the right-hand side. THANK YOU!!!