***WARNING: GRAPHIC IMAGES***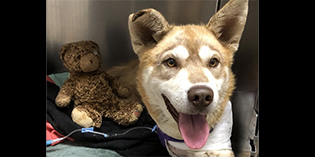 We got the call last week from our friends at the Gallup-McKinley County Humane Society about a pup that was just picked up by one of their (awesome!) Field Officers. He was found with a tether around his neck and a very severe wound to his front right paw. He was in immediate need of our lifesaving help. This boy needed a miracle and quickly! So, we rallied a couple of wonderful volunteers and had him picked up and checked in with our medical team at Petroglyph Animal Hospital within hours! Upon initial examination, it appears as if his foot was caught in some sort of trap and Sayre suffered a lot of blood loss. This left him very anemic and weak–not yet stable enough for surgery. He needed some solid supportive care first and we thought possibly a blood transfusion.
Thankfully, he responded well, didn't need a transfusion, he began to eat and soon, his levels soon came into a safe range. The amputation was performed because the damage to his leg was far too extensive for it to be saved. But he is in good spirits, recovering well post op and we expect Sayre will make a full recovery.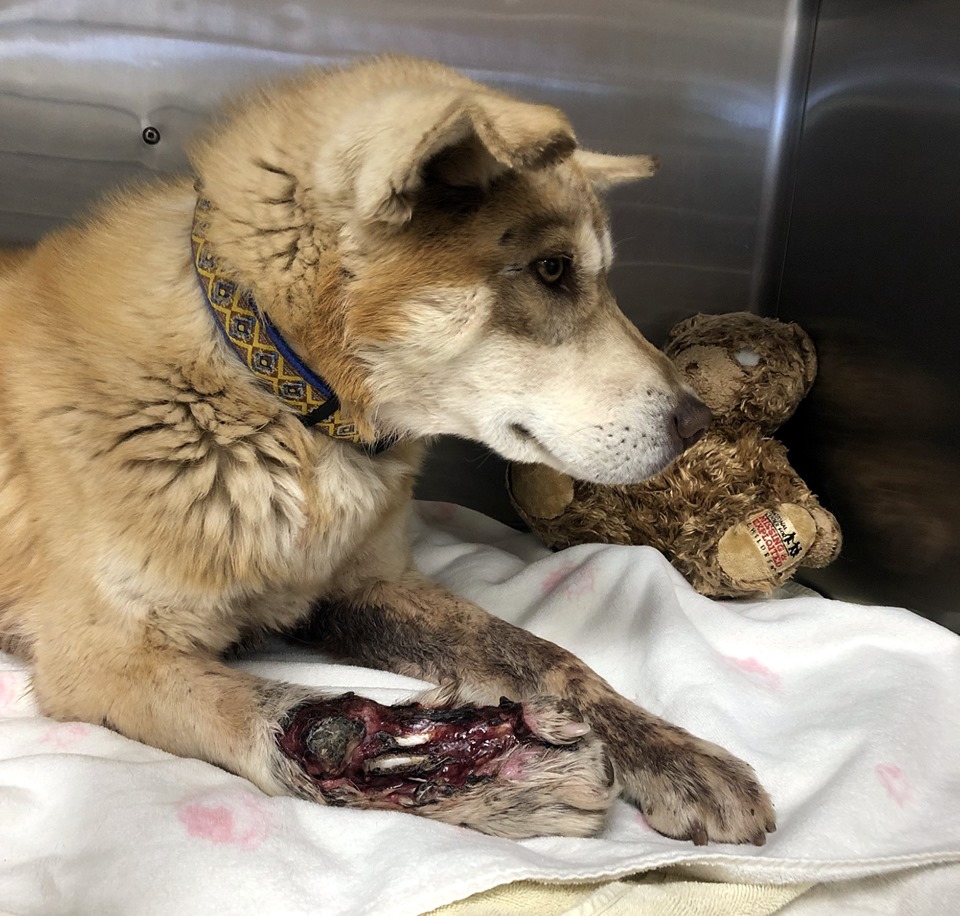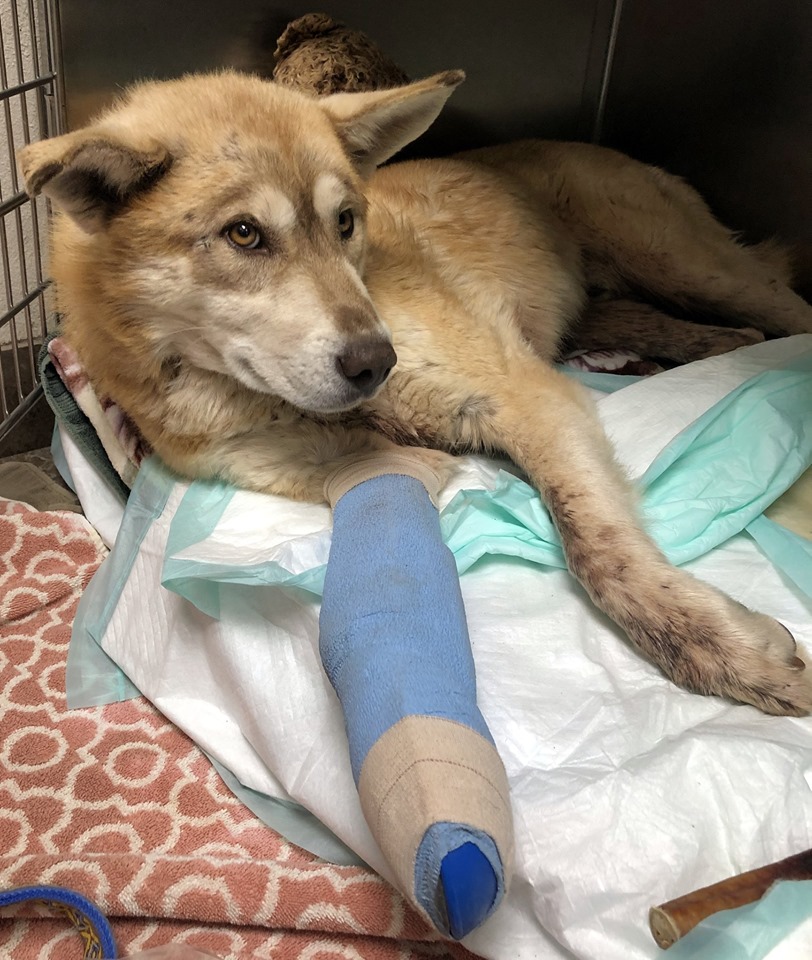 We have sent the limb to the state lab for further forensic examination that hopefully will give us more definitive insight to the cause of his injury. This is important, because if this was indeed a trap the info from his case will be used in the Trap Free New Mexico database in their efforts to make these cruel trapping practices illegal.
Without the swift intervention of NMDOG, Sayre's story would've ended very differently. We are very fortunate to be able to answer these calls and provide these deserving souls with a bright future! Without you, our steadfast Village, outcomes like Sayre's would not be possible.
Thank you for enabling us to provide the expertise care that they need so desperately.
UPDATE: I visited with Sayre again today and he is just sooo stinkin adorable. He looooves chicken jerky, having his ears rubbed and being told he's loved and beautiful. Please consider a contribution towards his medical bills, which have already reached $2900. We expect Sayre will be able to be discharged soon, at which time he will come to NMDOG HQ for continued round the clock care and recovery.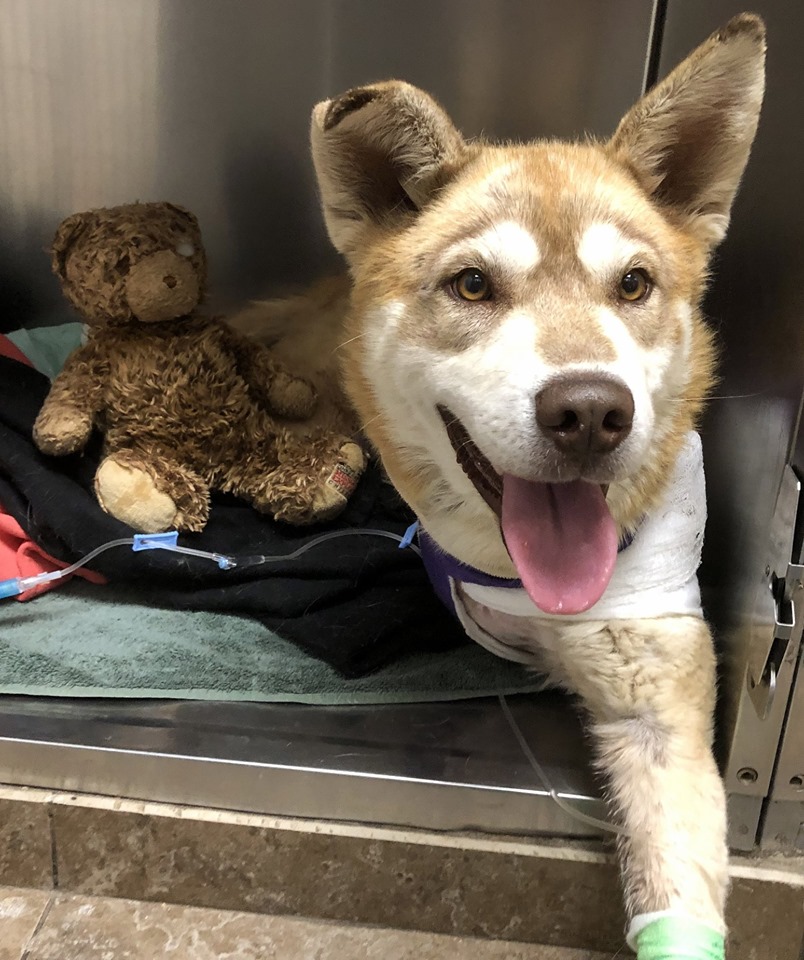 If you are interested in fostering or adopting, please submit the appropriate application!