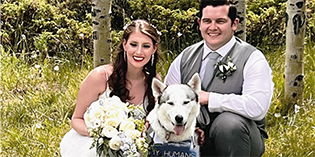 A big NMDOG Congratulations to our sweet boy Alum Axis and his pawesome parents on their wedding day! Axis was with NMDOG for three years before he found his perfect people almost two years ago and they all fell in love unconditionally!!
We are so HAPPY for this beautiful Family and grateful they included me (NMDOG's fearless leader Angela Stell) in their special day! Axis was the ring bearer, Moms childhood dog, Teddy (Axis' Aunt), was the flower girl, and I was chaperone for both. The service was held in the mountains of Granby Ranch, CO not far from Axis' home and it was perfection.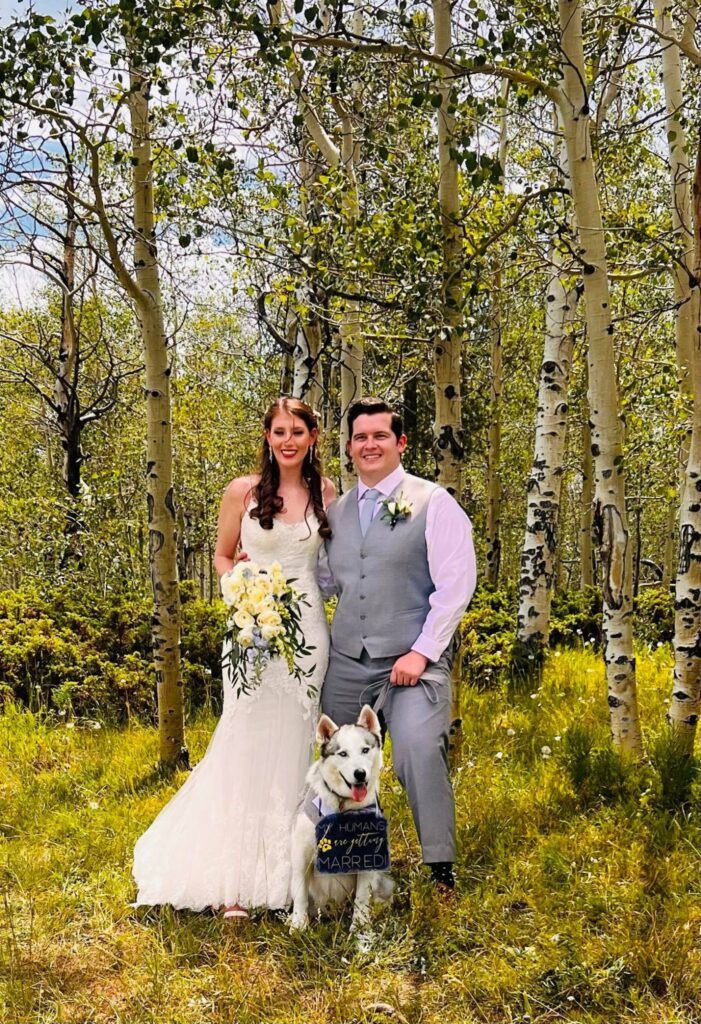 Axis and I had an Airbnb together. We got to snuggle, take naps, watch the ducks, go for walks, and we talked about all of the JOY he now has in his life. Teddy joined us for a slumber party after the wedding reception, and we all had a great time!
We are grateful that Axis found forever with this awesome couple and their extended Family. He is so loved and adored. We wish them all a lifetime of Happily Ever After!