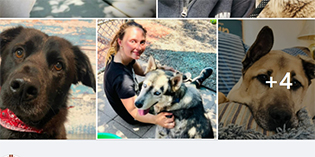 NMDOG Village, please welcome some very special dogs to the promise of love, safety, and the very best of care with us here at NMDOG. All of these kids came to us from our Sister Rescue the Animal Welfare Coalition of Northeastern New Mexico when the Las Vegas City Animal Shelter closed their doors this past week. It's genuinely the end of an era, but more on that later (because we do have plenty to say!). Its time now to focus on these LAST Las Vegas NMDOGs and ensure that they have everything their precious little hearts need and desire from this day forward, no matter what.
Two of these souls specifically had nowhere to go in the last hour, so here they are folks, with us at NMDOG HQ. Add that to the other Las Vegas dogs we've staggered in over the past couple of months in preparation for the closing of the shelter, and that brings the total number of recent intakes to nine Las Vegas Dogs (with one transferred to a breed-specific rescue)! While that may not sound like much to some of you, you must remember there are TWO of us running NMDOG. Just 2. We are working 16 hour days, seven days a week to ensure the needs of ALL of our dogs are met. And we are tired. More on THAT later as well, because I also have a lot to say about the current state of Animal Welfare as a whole. We've also had an influx of recently Unchained Valencia County dogs too. More on those rascals ASAP. But I am tired, EVERYONE in rescue is so incredibly tired. NMDOG is an ALL-VOLUNTEER, foster-based organization with no public facility and we rely 100% on donations from those who support our work.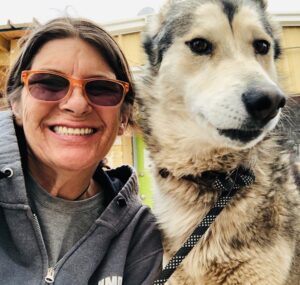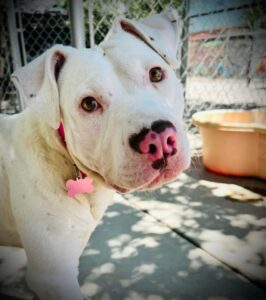 Right now, we need your help and support like never before. PLEASE consider making a donation to help us continue our important work. All eight of the Las Vegas dogs have and will require ongoing medical care to some varying degree – routine spay/neuter, vaccinations, microchips, heartworm 4dx tests, allergy tests and treatment, thyroid tests + retests and meds, mange treatment, chaining/gunshot wounds and broken bones. One of these little nuggets was even chained up in the wildfire zone! LEFT TO DIE.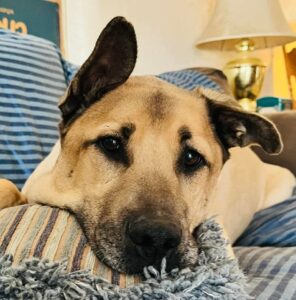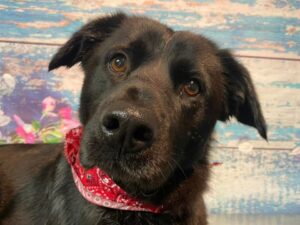 But this is what we do and we do it well; we just REALLY need YOUR help right now.
We KNOW everyone is struggling, from individuals, to rescues, shelters and more and we have held back on asking for funds, for as long as we could. We can't hold back any longer if we are going to continue doing the work we need to do for New Mexico's Forgotten Dogs.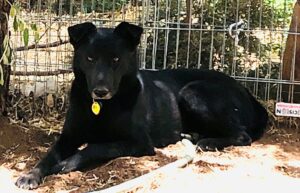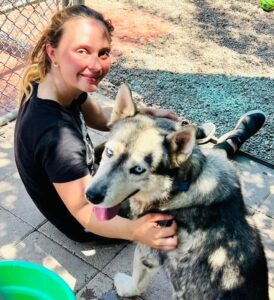 We also NEED foster homes and adopters for these kids as well as for the other 28 dogs in our care (not including our 20 Home Sanctuary Kids). If you are interested in FOSTERING or ADOPTING, please email us right away.
Thank you!
Vespa ~ Zane ~ Montana ~ Hansel ~ Soloman ~ Eli ~ Bayou Lena ~ Cologne…. welcome to the NMDOG pack! We Got You and you are never, ever, ever, ever going back!
Adios Las Vegas. You can't say we didn't try. Since 2007.
#ThatsAreallyLongTimeToEndUpBackAtSquareOne #GroundZero #WeLoVeYouAWC #TheLittleShelterThatDid #WeAreDone
Stay tuned to the NMDOG Facebook page for the full story on each of these amazing dogs. You are going to fall in love. Just like we have. And read KRQE News 13's reporting on the Las Vegas shelter below.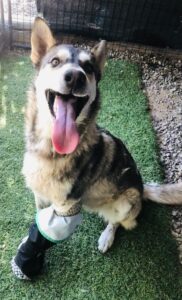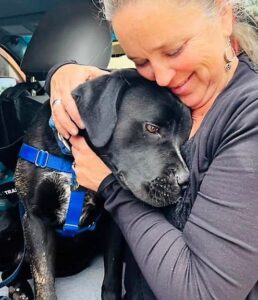 ---
KRQE NEWS, July 3, 2022
Animal welfare group leaves Las Vegas shelter due to contract issues
by: Madison Conner
LAS VEGAS, N.M. (KRQE) – The city of Las Vegas and Animal Welfare Coalition of Northeastern New Mexico have now cut ties, leaving the shelter there completely empty. "The city came to us and asked us if we could help run the shelter," said Marshall Poole, who is on the board of the coalition.
For over nine years now, Poole and the Animal Welfare Coalition of Northeastern New Mexico worked hand in hand with the city of Las Vegas, running their animal shelter as best as they could, but all of that changed this year. "They've never talked to us specifically about any of this," said Poole.
Back in early January, Poole and his team started submitting letters to the city clearly stating what they needed moving forward and asking to set up a time to chat about their upcoming contract renewal. "Bringing up issues for the city that really, we needed addressed before we could be comfortable making another renewal of a contract," said Poole.
Poole also says those issues included the lack of animal control and no enforcement of pet ordinances in the city. "In our experience, 90% of the animals within the city, we think, do not have rabies vaccines," said Poole.
Instead, in early May, the city released a request for proposals looking for another agency to run the shelter – just under two months away from the contract end date. "Frankly, the city ought to be ashamed of this document," said Poole.
In that request, the city laid out what it wanted. "For example, the control over euthanasia and we have to affirm over penalty of perjury that the offerer will strictly adhere to the city's euthanasia and cremation directives," said Poole.
For that reason, among others, the coalition decided they couldn't in good conscience agree to the terms. "This year, they're saying shelter operating costs for the shelter would be the sole responsibility for the offerer, so they're even not offering to pay us anything to run the shelter," said Poole.
Over the course of two months, the coalition had to figure out what to do with the animals of the shelter. "We placed and transferred all of the dogs that were in our care and all of the cats that were within our care," said Poole.
The animals were spread out between shelters here in New Mexico and in Colorado. As of June 30, it is now completely empty. "We could not make a proposal, nobody made a proposal," said Poole.
Leaving Las Vegas without animal care from the city. "What is the city's plan for animals that are injured or ill," asked Poole.
News 13 reached out to the city of Las Vegas for comment and were told to reach back out after the holiday.