Cub Club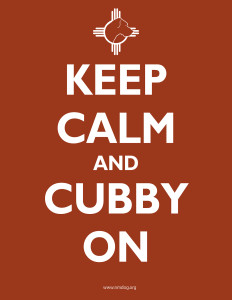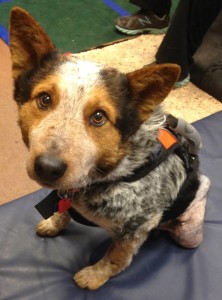 It is amazing, all of the attention our little guy Cub is getting, and we are grateful for all of the support! We have created the Cub Club page here on our website as a place to gather all of Cub's updates..
Cub Questions
If you have questions regarding Cub specifically, please send an email to [email protected]. Thank you for joining the Cub Club and thank you as always, for your support! Cubby sends kisses to his Village and he is so grateful to be surrounded by your love!
---
Cub Updates
March 2
---
Cub's Original Rescue Story
Last Valentine's Day, a precious gem of a miracle entered our life here at NMDOG ♥ A little Heeler pup we named Cub. And here is how his story goes….
It was late in the day on a Saturday afternoon, Valentines Day. The call came in to our sister rescue, the Animal Welfare Coalition of Northeastern NM at the Las Vegas, NM shelter…about a little dog that was found as a stray. Little did we know, this would prove to be one of our most heartbreaking & challenging…yet most inspiring & uplifting cases to date. No one was quite prepared for what we were all about to see…or feel. A good Samaritan was traveling on the northern outskirts of Las Vegas, on her way to place flowers on her loved ones graveside for Valentines Day, when she stumbled across a dog in great need! She did exactly the right thing by calling the shelter to help & the AWC sent one of their best to the scene immediately. & there he was….this little Heeler who had suffered more than anyone could possibly imagine. He was missing his rear left leg completely, with the tibia bone fully exposed. His right leg was dangling, also exposing the tibia…in a very crude & shocking fashion. The pain he was experiencing must have been excruciating…how was this little dog even alive? The good Samaritan reported that when she first
spotted CUB on the side of the road…he was WALKING on both exposed tibiae, like little stilts! How is this even possible we all asked ourselves 🙁 He was wrapped in a blanket, loaded into the car & driven down to Albuquerque immediately, where I would meet them at the Emergency-vet. We all thought that we would have to euthanize this sweet soul, in an attempt to relieve the unspeakable suffering he had experienced. How would we ever be able to make this dog whole again? How would we find a way to right such a huge wrong? What would his quality of life be? Would he even make it through surgery? HOW DOES THIS EVEN HAPPEN?? we asked ourselves, how is he even alive? We carried him into the clinic, laid him on the exam table & uncovered his frail, broken body. Shock rang over the room…the doctors, the techs…even though pics were sent in advance & we alerted them to our arrival….nothing could prepare them for what they were to see.
I think its safe to say that the amazing staff at Petroglyph Animal Hospital have seen their fair share of tragedy, but the sight of this little guy was more than anyone expected. We were all in awe of his condition. But what we all noticed even more than the severity of his injury…was the spark in his eyes, his will to live & his pleading with us to help him. He was not crying, he was not flat..he was bright, alert & responsive to everything around him. He held his head up, he interacted with our movements & he looked at us as if to say…."Its about time I found you guys, Ive been traveling searching for help for so long". We all gathered ourselves, got to work & it was in that moment the decision was made….we made the pledge to give him our all! We made a pledge to do everything in our power to make up for the wrong he suffered. We made a pledge to make CUBS life worth living ♥ CUB was stabilized with fluids, pain medication & abx. We ran blood-work to get a baseline, a HW 4dx test & proceeded to wrap his exposed bones in saline bandages. Expert surgeon, Dr. Hudgell was called in on his day off to assess & together, we made a plan. CUB was terribly anemic from the blood loss he suffered as a result of the trauma. The injuries were at least 3-4 weeks old & upon X-rays, we discovered he had also been shot multiple times with a shotgun. Once we began to clean up the areas to be treated, we discovered 3 old entry wounds. Thankfully, there was no serious damage done & the shrapnel was subQ. His hips, spine, neck & front legs looked good! The only injury we could find was the obvious….both of his rear legs were just…gone 🙁 In our best assumption & without his ability to tell us exactly what happened….we strongly believe that CUBS injuries were a result of being caught in an illegal steel jaw leg-hold trap. The force exuded when this sort of trap snaps shut on its unsuspecting victim would definitely have been sufficient to cause such a brutal injury. Hit By Car was not likely, as there were no other signs of trauma, no road rash, no tire marks & in a hit hard enough to cause such severe damage, these other signs would likely be present.
Intentionally caused, blunt force trauma was a possibility but even with all that we see, we cant really wrap our heads or hearts around the thought that someone would do such a thing on purpose….though we know these atrocities exist. For CUB, we cant let ourselves even go there. Much like NMDOG Fonzi (rescued from the Las Vegas area in 2014 — RIP Fonzi), justice would be hard to find in this rural, close knit community. We have not given up hope that one day we might be able to solve the mystery….but for now, all of our energy & focus must be on CUBS recovery & his care going forward. He had been out there on his own, for at least a month! He survived all of the odds stacked against him…blood loss, shock, infection. Not to mention wildlife & human predators, the elements, snow, rain & the freezing cold. He escaped from an area that has a reputation of having little compassion for their animal friends – an area we know all too well from many NMDOG Outreach Missions. One of the most shocking elements for us in this entire situation is the fact that many passed by this little dog in such grave condition….every day, for up to a month. Yet no one….NO ONE stopped to help him…until his Angel came. That in itself ignites an anger inside of us that is hard to put into words. But again…we must focus on the positive, because if we allow it, the anger can be debilitating. We must use the anger to fuel us, so that is what we do, day in & day out.
Cub spent his first night with us in the wonderful care of PAH & would go on to stay with them for almost a week. On his second day, he received a blood transfusion with the hopes it would give him what he needed to withstand the massive double rear leg amputation procedure. We are so grateful to CUBS heroic blood donor, a Rottweiler named Capone & his caring human guardian…the intake vet that initially treated Cub ♥ He was monitored 24/7, comforted & reassured that he was finally safe. The first few days were the hardest on all of us, but especially hard on CUB. As his little body began to receive the nutrients & medicine he so desperately needed, it also began to feel. CUB was not left alone for one minute! We were constantly reassured that it would be worse before it got better..but oh how those first few days broke our hearts. But CUBS spirit never broke….through & though he was clear in his desire to live. I think he gave us as much reassurance as we gave to him, if not more. This is truly THE strongest, most willful dog I have ever met & we never let him see our tears. He deserved our utmost confidence & bravery. Onward….
On Monday, day three in our care, CUB underwent surgery to amputate what was left of his rear legs. It was long, it was grueling, but we knew he was in the best hands possible. We received up to the minute surgical updates & we all sat on pins & needles for almost 4 1/2 hours until we were told.."He made it, hes out!". Then I jumped in the car & headed over to be with him when he woke up. It was a very long night but we were all just so grateful that CUB had survived. The next day (day four), not even 24 hrs post op, CUB was rearing to go! He wanted to scoot around & leave his recovery cage, he was eating & taking treats & he was already proving to us that we made absolutely the right choice! Day five…CUB pooped on his own & continued to improve! We began clicker training to engage his mental well being & laser treatment to address the trauma of the surgery. He responded so well 🙂 Day six, CUBS catheters were removed & he was taken off fluids, he regained urinary control & began walking with a sling to go potty! He began to respond to human touch without the fear of pain lingering over him. If you can imagine, after being in such a painful state for so long…his entire body was conditioned that anything touching it would cause unbearable pain. For me personally….this was the greatest day of all!! We were allowed to place him on a blanket in the exam room & he crawled up into my lap & fell asleep. Never have I felt such love & relief. During the whole time CUB was hospitalized, we worked tirelessly behind the scenes to put into place the very best plan going forward & on this day, that came to fruition. He would go home with our friend & Canine Physical Guru, Dr. Hady! Dr. Hady would provide a thorough assessment & treatment plan going forward. CUB would be able to interact with her own pup NMDOG Alum FIGGY.
FIGGY was rescued in 2013 only 3 miles from where CUB was found. FIGGY suffered from severe trauma at the end of his chain leaving his rear legs paralyzed. FIGGY is another great example of what it means not to give up & today he lives the most amazing life! He races around in his cart & serves as Dr. Hadys assistant on most days when she sees other clients. We just knew that if anyone could provide CUB with the support & inspiration he deserved…it would be Dr. Hady & sweet FIGGY! There are just no words to express the gratitude we have for her big, huge, giant heart & her willingness to lend her expertise to those in the greatest of need ♥ CUB has also received the support of the OSCAR Foundation…in the form of funding for his own custom built cart! OSCAR has been there for NMDOG special needs kiddos in the past & we just cant say enough good things about their Mission & LoVe of DOG! A very special thanks to the wonderful ladies of OSCAR & the donors that make their work possible! We are also still exploring the idea of prosthetics for CUB, but at this time, it is unknown if he will be a good candidate.
How CUBS story will help the anti trapping cause in the state of NM….
CUB has a very important story to tell & he can tell it in a way no one else possibly could. We think his pictures & his experience could make a great impact on the movement to make trapping illegal in NM. We are teaming up with the passionate folks who have been working tirelessly on this cause & more info on that will come in time, as CUB grows stronger. But for now, we urge you to become involved! Inhumane trapping is cruel, it is barbaric & there IS a better way! We understand & respect the need of the ranchers & those whose livelihood depends on their livestock in our state, to protect their interests. But that shouldn't come with unbearable suffering of the innocent, like CUB & too many others. Here are some important resources on the work being done to make stories like CUBS a thing of the past: www.trapfreenm.org; their facebook page; SIGN the anti trapping petition!
The plan for CUB going forward…..
CUB will stay with Dr. Hady until he finds the appropriate foster situation to meet all of his needs. We expect that CUB will steal the heart of a very special person in the not so distant future & he has all of the right people lined up to make that happen! As a matter of fact, (& for the record), you will never be able to convince me that all of this wasnt already lined up before we ever even laid our eyes on him! Things like this don't happen by coincidence & dogs like CUB don't survive for no reason! Many times, I have envisioned CUB traveling his journey, being caught in the trap, chewing his way free & being picked up by the good sam….all of the time with Dog Angels walking all around him! I see one on each side of him & others walking in formation to protect him from all that he was vulnerable to. Its the only thing that can explain how he survived! I see them all sitting with him on the side of the road, telling him to hang on because help is coming now that he is in the right place. They told him that he is destined for great things & they protected him from great harm. I get chills when I think about it & am humbled that we were chosen to take the reigns. I dont know how to explain it in words….but really, I don't think I have to. When you believe….isnt that all you really need? Well…at NMDOG, we believe!
We will continue to provide updates on CUB every step of the way & we will continue to forge on in our commitment to him & to the special responsibility we have been gifted. To each of us here at NMDOG, the AWC, the entire staff of Petroglyph, the OSCAR Foundation, Dr. Hady & each of you in our incredible Village….this little Heeler we call CUB is indeed a gift! Let yourself be inspired by his story, to never give up when things look hopeless. Let yourself be inspired to believe that there is more magically going on around us than we may be aware of & most of all….let yourself be inspired to BELIEVE that every life matters & every life has meaning! I believe that is CUBS purpose, a purpose greater than all of us combined!
Regarding CUBS medical bills & the chip in we created on that first day….
CUBS 911 chip in was created so that we would be able to pay for his immediate care. In true NMDOG Village fashion, you all rose to the occasion & supported us in supporting CUB! We set our initial goal at $3000 without knowing fully what his rescue would cost. In just a matter of days, you exceeded that goal & currently we have raised $4050 for CUB. Since setting up his chip in, we have had the chance to somewhat tally up our expenses including his initial 911 care, blood transfusion, surgery & supportive care…but we are still waiting on the official total to date. His surgery alone was $2195.56 & the approximate cost of his additional care is $2000 = $4195.56. We have adjusted the chip in to reflect this current amount. Of course there will be more medical (follow up visits, acupuncture & laser treatments) & therapeutic needs & supplies going forward, but we dont have that estimate in our hot little hands as of yet. We will update once we have a better idea ♥ Thanks to the incredible generosity of the OSCAR Foundation, the cost of CUBS custom cart is being covered by them! Pup Pup Hooray!!
There are other ways you can contribute to CUBS care. You can call in a donation directly to Petroglyph's Animal Hospital & tell them its for NMDOG CUB (505)898-8874. You can also mail in a check donation or care package for CUB to: NMDOG | 7820 Enchanted Hills Blvd ste A-112 | Rio Rancho, NM 87144
All donations are tax deductible & greatly appreciated!! A huge NMDOG paws high of gratitude to everyone that has donated to date!! It is because of you that we are able to do this important work ♥
In closing this original note, I just want to say how much everyone's support has meant. There were moments when I wondered if we were doing right by CUB, but looking back, those were few & far between. The encouragement he gave to me overcame any doubts I may have had. I wouldn't be human if I didn't tend to wonder…but in the end we all listened to CUB & we followed our hearts. I will leave you for now, with a inspiring quote that has lifted me during this experience….
"It's impossible", said pride. "It's risky", said experience. "Its pointless", said reason. "Give it a try", whispered the heart " ~ unknown
---
Cub in the News
March 3, 2015 | The Dodo
'Miracle' Dog Exposes America's Shameful Use Of Leghold Traps
Every year on public and private land throughout the country, thousands of animals suffer and die slow deaths after becoming ensnared in leghold traps, considered by some to be one of the cruelest devices ever invented by man.
More often than not, the horror inflicted upon creatures caught by these indiscriminating instruments of pain is seen only by the trappers who've rigged them.
However, in a shocking story of survival, one trapping victim survived to expose the shameful truth behind the use of traps in America.
Cub might look like a typical dog, but he's endured suffering most people would find unimaginable. In February, he was discovered along a country road in New Mexico, half his body riddled with shotgun pellets, hobbling upon the exposed ends of bones where his hind legs once were — injuries consistent with a leghold trap.
"[Veterinarians] think he had been walking on his bones for weeks, since the healing showed it was not a new injury," Judy Paulsen, an antitrapping advocate from Project Coyote, told The Dodo.
"It's amazing the dog didn't bleed to death. He must have had such a strong will to live," she said. "I suspect this trapper checked his trap, found a dog in there and thought he must be dead and shot him to put him out of his misery when he turned out to be alive. This is all speculation, but we have so much of this going on all over the country."
Rescuers originally thought that euthanasia was the only humane solution for Cub, but despite the seriousness of his injuries, he seemed unwilling to give up. They called him a "miracle."
"This dog had been holding his head up and doing everything he could to say 'please don't let me go, I have a purpose'," says Paulsen. "We think his purpose is to spread the word about trapping and how inhumane it is, and how indiscriminate it is."
Although he had to have his rear limbs amputated, Cub has since gone on to make huge strides in his recovery. Less than a month after being found, he is growing accustomed to getting around on two legs.
Cub's perseverance to survive has only emboldened Paulsen and others to work harder to campaign against the use of traps, hoping to ensure that no other animals fall victim to them.
Leghold traps have been outlawed in more 80 countries worldwide, including in the European Union, but in most places in America they're used with few regulations.
"These trappers set these traps saying that they're going for fur or pelts, then they don't check them for days, not knowing what's going to be in there," says Paulsen. "We've had endangered species trapped, and plenty of domestic animals."
Recreational and commercial trappers aren't the only ones claiming countless unintended victims. Camilla Fox, founder of Project Coyote, tells The Dodo that federal wildlife officials continue to set traps to capture "problem predators," like bobcats and coyotes, despite being such an indiscriminate and cruel method.
"It's not infrequent that non-target animals get caught in these traps. [The Department of Agriculture's] Wildlife Services, since 2000, has killed at least 50,000 non-target animals through their program. This is a program where they claim methods employed are target specific," says Fox. "We're far behind in terms of trapping reform as a nation."
According to the Washington Post, the Wildlife Service killed more than 4 million animals by way of trapping and other methods in 2013, though it is unclear how many non-target animals also lost their lives.
Project Coyote and other animal welfare groups have campaigned for such reforms, but attempts to prohibit traps on public land in places like New Mexico have so far been fruitless.
"I think trapping is abhorrent, a vestige of an archaic way we managed wildlife in this country. We need to evolve beyond these kinds of practices," says Fox. "We need to pass laws to ban indiscriminate traps that are simply ecologically and ethically unjustifiable. They have no place in modern wildlife management and conservation."
---
February 25, 2015 | Examiner.com
Survivor pooch: Cub walks on his front legs after tortured past
Until one sees the determination of a little gray and black Heeler, who has obviously suffered more than any living creature should, this dog continues to be a miracle recovery almost beyond belief describes the NMDog, a rescued organization out of Las Vegas, New Mexico.
On Valentine's Day, a good Samaritan reported spotting an abandoned dog, but not just an often seen skinny lost dog; this boy was missing his rear leg with the tibia bone fully exposed. His right leg, with the tibia exposed was dangling, and just as if he were on tiny stilts, the dog had been using his exposed bones to help him walk.
Animal Welfare Coalition of Northeastern NM at Las Vegas, NM were dispatched and transported the young dog to the emergency veterinarian. A first thought was to humanely euthanize the suffering little canine; his pain believed to have been unimaginable, but the staff at the Petroglyph Animal Hospital were shocked when:
"…even more than the severity of his injury, was the spark in his eyes, his will to live and his pleading with us to help him. He was not crying, he was not flat; he was bright, alert and responsive to everything around him. He held his head up, he interacted with our movements and he looked at us as if to say…'It's about time I found you guys. I've been traveling and searching for help for so long.' We all gathered ourselves, got to work and it was in that moment the decision was made..we made the pledge to give him our all!"
Named Cub by his rescuers, the dog was stabilized, treated for trauma as well as gunshot wounds and what remained of his back legs were amputated. Veterinarians believe Cub may have been caught in a wild animal trap; thus explaining the traumatic injuries. How the dog survived is anyone's guess, but it is believed he chewed off the lower part of his legs captured and crushed in the snare trap.
Amazingly, within the first 24-hours following surrgery, Cub was raring to go and in a most unusual way, began to propel himself forward.
Meanwhile Cub's message will be out there, and that is to stop inhumane trapping. After all, look at what it has done to a dog. How many other domestic pets have suffered from such a cruel, barbaric practice in New Mexico?
"Many times, I have envisioned Cub traveling his journey, being caught in the trap, chewing his way free and being picked up by the good samaritan…all of the time with Dog Angels walking all around him! I see one on each side of him," writes Angela Stell, the founder of NMDog.
Cub is being trained to use a cart, but watching his video shows this boy's will to succeed. Guess you just can't keep a good Heeler down.
If you would like to help with Cub's medical needs and his future, please click here.
---