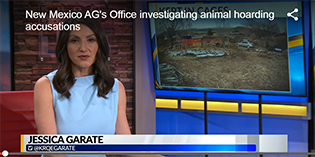 This is a sad, sad tale. And it is only the very tip of the iceberg of what is really going on: hoarders and animal abusers come from all over the country, from many different states, to seek refuge in New Mexico. And they find it.
Like the people in this particular story: People ones who refuse to spay or neuter. People who allow adult dogs to eat puppies as a means of "population control." People who claim their "Wolves" don't require veterinary care because they have the ability to "heal themselves"?!?! These are the types of people who have BEEN ALLOWED to grift their way across the state: damaging personal property, allowing their dogs to chase and kill livestock and other dogs, and breaking the law. They have been run out of FIVE counties in the past five years: Santa Fe, Rio Arriba, Taos, Mora, and now San Miguel. They fraudulently solicit donations using terms like "sanctuary"?! "Species preservation"?! "Moving to a new location"?! every couple of months from well-meaning people. It is those donations that have funded the exploitation, the in-breeding, and the neglect and abuse of countless dogs over countless years.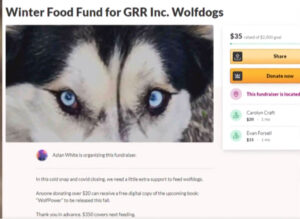 sanc·tu·ar·y – noun 1. a place of refuge or safety.
suf·fer·ing – noun. the state of undergoing pain, distress, or hardship.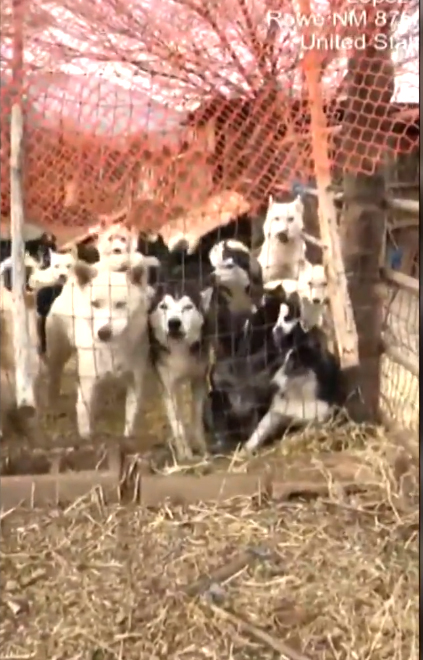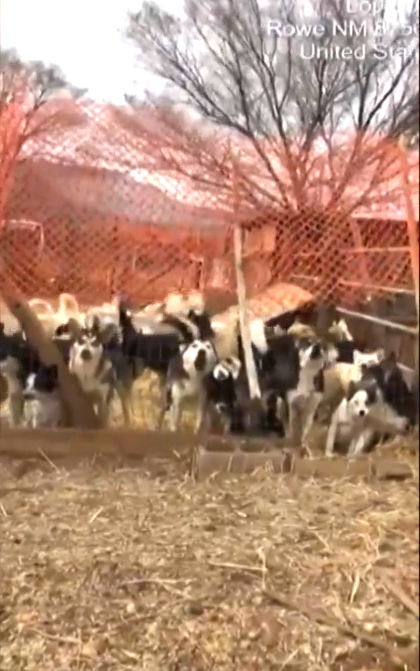 NMDOG Director Angela Stell has spent the past six weeks traveling back and forth, gathering documentation, evidence, and building a case. The property owner is trying to evict them from the three properties where these people are keeping dogs, but this is tied up in court. As the San Miguel County Sheriff's office has routinely ignored this issue, and shows no interest in enforcing the law, it is now in the hands of the New Mexico Attorney General's Office. Our sincere hope is that they embrace the unique position they are in to make our state UNattractive to those who want to hoard and abuse animals. To quote one convicted hoarder: "New Mexico is like the wild west. No one cares what you do, and everyone looks the other way".
WAKE UP New Mexico! It is time to STOP looking the other way. Who is going to take a stand? Why are these people allowed to blatantly break our laws, deceive us, abuse our animals and allowed to go on their merry way? Is this the #NewMexicoTrue we know and love?
Thank you to our media partners at KRQE News 13 for reporting this story.
However, this crisis deserves much more attention: I invite any Investigative Journalist who is serious about a groundbreaking/eye opening/animal and human interest story to contact me at [email protected]. I have more evidence than I know what to do with, and more stories than I have time to tell.
For such a breathtakingly beautiful state, there is a lot of ugly and evil lurking just beneath the surface. All you have to do is scratch it a little. The extent of the suffering is mindboggling and heartbreaking.