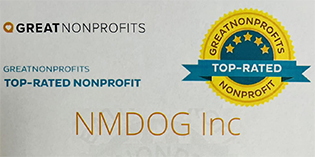 Thanks to our supporters, we have won a 2023 Top-Rated Award from GreatNonprofits! ⭐️⭐️⭐️⭐️⭐️
GreatNonprofits is the largest donation and review website for non-profits. People can share stories about their personal experiences with more than 1.8 million different charities and non-profits.
Read inspiring stories about our work & add your own!
The Top-Rated Nonprofit Award is based on the rating and number of reviews that NMDOG received from volunteers, donors, and aid recipients. "NMDOG is a great example of a non-profit making a real difference in their community," said Shari Tishman, Managing Director of GreatNonprofits, "Their award is well-deserved recognition not only of their work, but the tremendous support they receive, as shown by the many outstanding reviews they have received from people who have direct experience working with NMDOG."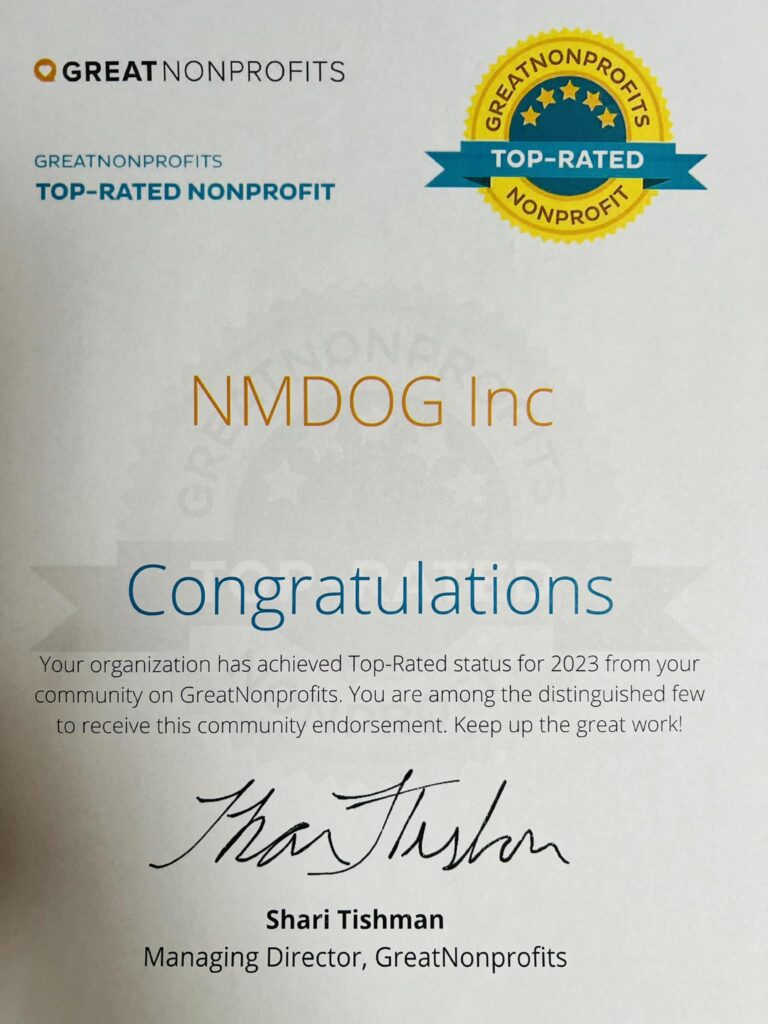 Thank you #NMDOGvillage!! This rating helps us secure grants & additional funding in our efforts for the Forgotten Dogs across the state of NM.
All NMDOG Paws high to everyone who has shared a review so far! If you haven't already, please consider taking a moment to share how NMDOG has made a positive impact on your and your dog's life.