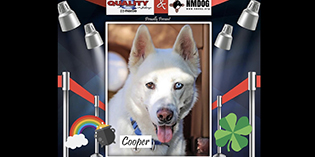 Our March Quality Mazda #NMDOG of the Month is Cooper.
Join us at the Lomas Quality Mazda location on Wednesday March 8th from 1-2 pm for Cooper's lucky showroom meet and greet!!
Thank you to our partners at Quality Mazda for their generous monthly donation and continued support of NMDOG and our mission to serve and protect NM's Forgotten Dogs.
Cooper was rescued from his 3ft chain by NMDOG where he lay in "his spot" for years, barely able to move. Unable to stretch, run or play during the hottest days and coldest nights of the year, with no human interaction. He was despondent and depressed.
The day rescue came, was the BEST day of Cooper's life, and from that day forward, he pledged to put his sorted, depressing past behind him. Under the care of NMDOG and now with LOVE in his life, Cooper soon realized no one would hurt him again and he stopped flinching when a hand reached to pet him. He stopped pancaking on the ground when walking on leash. Now, Cooper holds his head high with dignity and pride!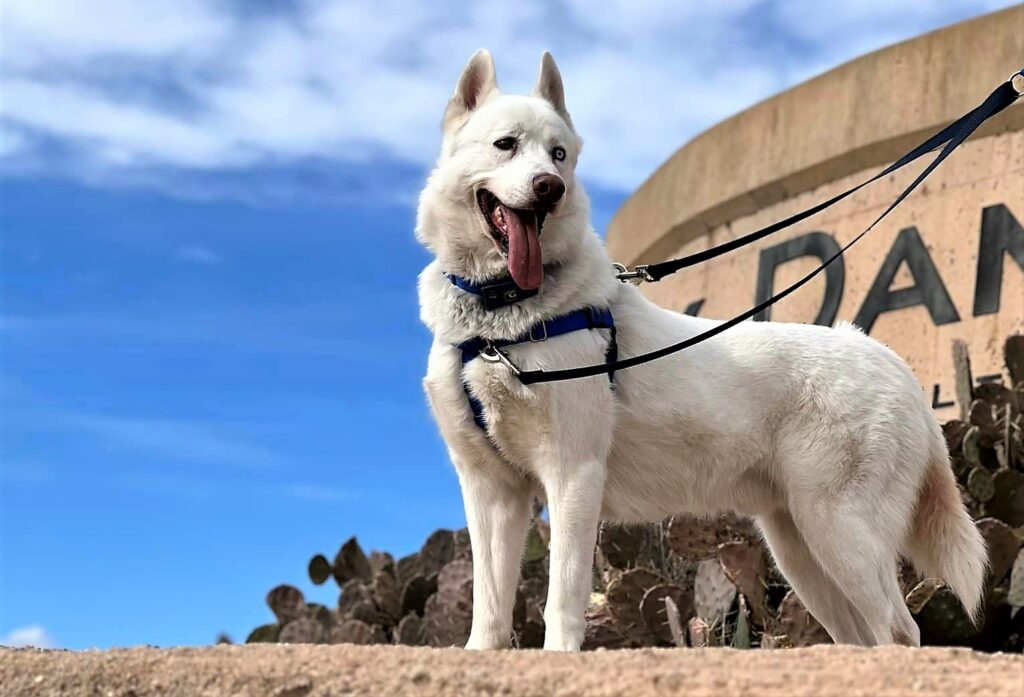 Cooper is a great dog looking for a great home! His ideal Family would be active and fun!! He's great with other large, friendly dogs and any human children old enough to handle his enthusiasm and amazing zoomies! Cooper weighs approximately 65lbs and is around 4 years old. He will need a 5-6ft minimum fence to keep him safe and must be allowed inside the home as part of the pack. Cooper is looking to become a treasured member of the Family, no longer a Forgotten backyard Dog. He is great at the groomer, he rides perfect in the car, walks well on his leash + harness (he is a Husky, though, so be prepared to hang on if you encounter small fuzzies!) and Cooper loooooves to snuggle, get belly rubs and give kisses. He is a goodest boy.
Because Cooper has been in rescue for 459 days and finding him a great home is the most important thing, we are waiving Cooper's adoption fee. But, you do still have to submit an adoption application, schedule a home visit/meet and greet and be able to offer everything he needs.
All NMDOGs go to their new home with all they need to get started, including a Fi GPS collar + one year subscription, crate, food/bowls, bed/blankie, toys, monthly preventatives and much, much more!!
We stand behind the Dogs we rescue (and their Humans), providing all the support you might ever need. At NMDOG, setting our Kiddos up for success is our top priority.
Check out Cooper's Petfinder page including an awesome adoption video!
If you are interested in adoption or if you have ever considered fostering a #RescueDog….now is the time. The need is overwhelming for the chained and Forgotten Dogs of New Mexico.