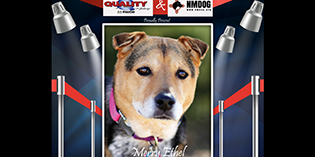 Our August Quality Mazda NMDOG of the Month is sweet Merry Ethel.
Join us at the Lomas Quality Mazda location on Thursday 8/11/22 from 10 – 11am for Merry's showroom meet and greet!!
Thank you to our partners at #QualityMazda, for their generous monthly donation and continued support of NMDOG and our mission to serve and protect NMs Forgotten Dogs!!
Merry Ethel was adopted from a local, open-admissions animal shelter in 2015 when she was just a wee pup! She lived a content (though somewhat isolated) and happy life until last year when the only Dad she had ever known, passed away from COVID.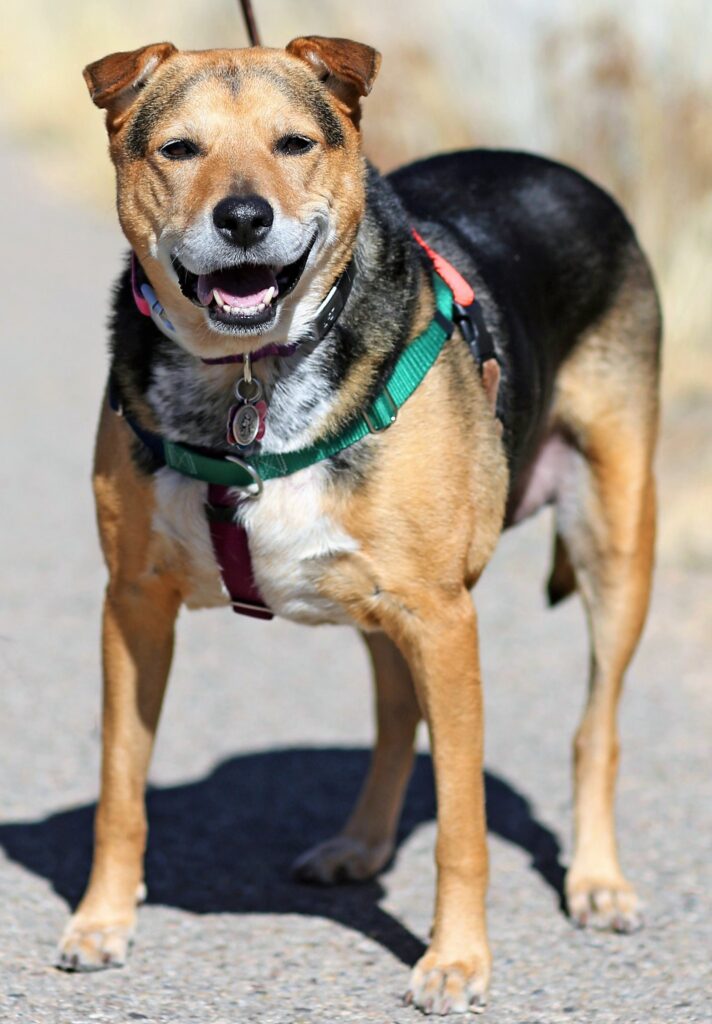 Merry was taken in by her elderly Grandma for the first couple of months, until she was forced to move out of state and could not take Merry Ethel with her. NMDOG received the desperate plea for help at 8pm on a Wednesday night, the family would be leaving their empty house the next morning at 6am! There were no other options for this girl other than to leave her there and request that City Animal Control pick her up.
Thankfully, at the time, we had a COVID Response budget and were able to change the path of Merry's future! I arrived at the empty home the next morning to find a terrified, severely obese dog huddled and growling in the corner. With patience, the super human strength that only surfaces during a dog 911, yummy treats and looooooooots of time…Merry was safely loaded up into the NMDOG Rescue Van! Whew! But when she arrived at NMDOG HQ, Merry was MAD.
In her defense, she had just been dog-napped from her home and in her mind I was probably responsible for the disappearance of her family, too. Poor girl. It was time for her to know the safety, care, security and love of the NMDOG Village.
We allowed Merry time to settle in and understand that no one was going to hurt her. We got her right to the vet for her first visit in many years for senior bloodwork, T4 and allergy screening, urinalysis, 4dx test, vaccinations and a healthy weight loss plan! When Merry Ethel first entered the NMDOG program, she weighed 88lbs. Now Merry has hit her goal weight at a slim, trim and super healthy 57lbs! WhoooHooo way to go Merry Ethel!!
She was treated for allergies, a raging UTI, groomed, and had her overgrown nails trimmed. Merry Ethel became a brand new dog and she has a brand new attitude to match! Today, she no longer snaps when leashing her, she doesn't lunge at her kennel door when new people want to say hi, she's in love with her "dog-napper" now, she enjoys pets, brushing, spa days, leisurely walks and rides in the car. Merry is also housetrained and crate-trained.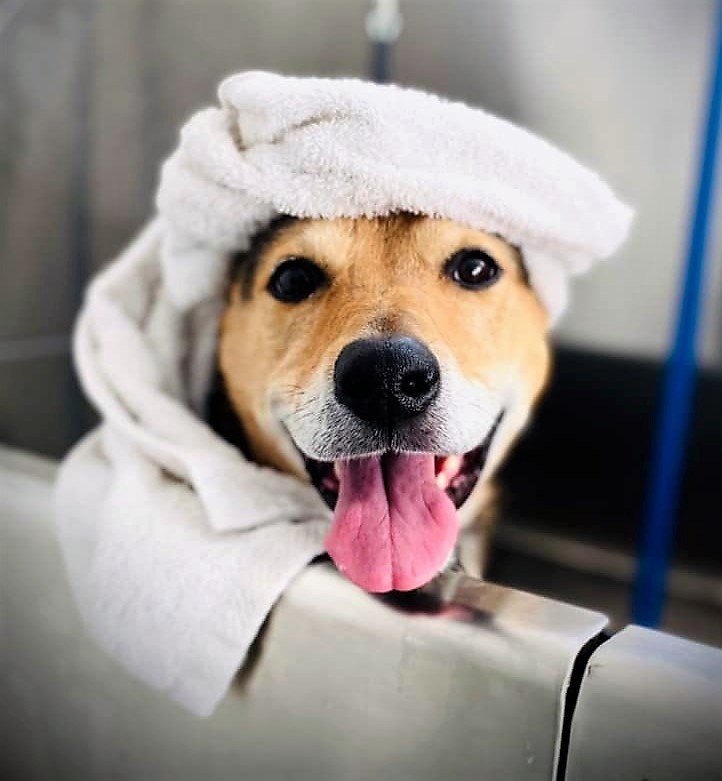 She's the best girl!
Merry is looking for a calm, relaxing home where her person will take her for a couple of walks throughout the day (she is a perfect lady on the leash – no pulling at all). She's been enjoying the retirement life of her current NMDOG Foster Fam and would very much enjoy a retired family or work from home Mom/Dad of her very own. Merry would be fine at home alone for up 4-5 hours/day….as long as her person always comes back.
She is silly, she loves super-chewer toys, chasing lizards, rabbits and birds in her secure yard, naps and food! Food is still her fave thing. #LittlePiggy So her new family will have to ensure she gets lots of nutritious no-calorie snackos that fall within her allergy guidelines (and we already have that all sorted out for ya!) #EasyPeasy!
Miss Merry Ethel is a complete JOY to have around AND she even likes cats! #meow
Let's find this pretty lady a forever home of her very own! It is time, she has been in rescue for nearly a year now!