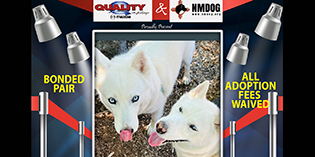 Our September Quality Mazda NMDOGs of the Month are GoGo and James Bond.
Join us at the Lomas Quality Mazda location on Wednesday, September 13th from 1-2 pm for their showroom meet and greet!!
Thank you to our partners at Quality Mazda, for their generous monthly donation and continued support of NMDOG and our Mission.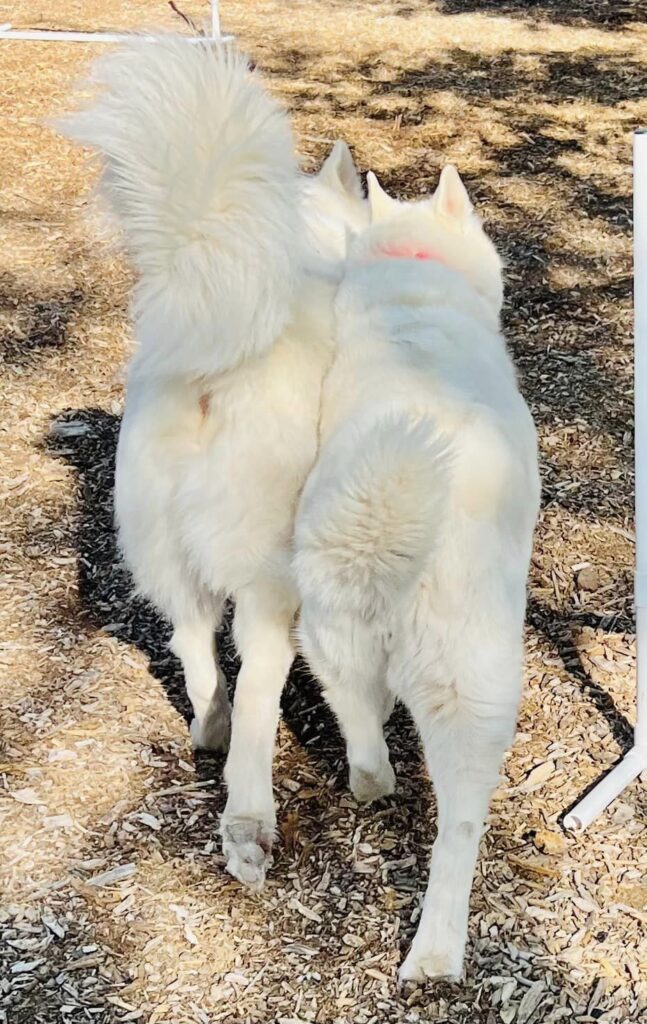 ‼️ ADOPTION FEE WAIVED ‼️
GoGo and James are Home Sanctuary eligible, meaning….NMDOG will provide a lifelong pledge of financial backing and adopter support for this VERY SPECIAL pair of beautiful Dogs who have been in our care for OVER THREE YEARS!! #WOW You cannot find another adoption deal like this!
Both Dogs go home with everything they need to get started, including Fi GPS collars! #InstantFamily
GoGo and James Bond were both rescued by NMDOG from different parts of the state. Even though GoGo didn't like other Dogs, and James was super shy, soon after meeting at NMDOG HQ, they fell in Puppy LoVe. Both are around seven years old and they need to be placed as a bonded pair. A home with no other dogs would be best, no cats, no rabbits. Older human kiddos are A-OK!
Each of these drop-dead gorgeous Huskies have their own unique personality and both are as sweet (and as silly) as they come.
GoGo certainly lives up to her name: outgoing, social and always on the "Go!Go!Go!". She's adventurous and ready to try anything at least once. She's is very sweet, super smart and stubborn at the same time. and being with GoGo has helped James come out of his "Mr Reserved" shell.
James is more laid back and a little slower to warm up…. but just give him time and he definitely will. He loves to snuggle, play hide-and-seek with his treats and they both love to play in their pools!! Walks along the Bosque, a good game of chase in the backyard (minimum 5-6ft fence) and car rides for Pup Cups are just a few of their most fave things.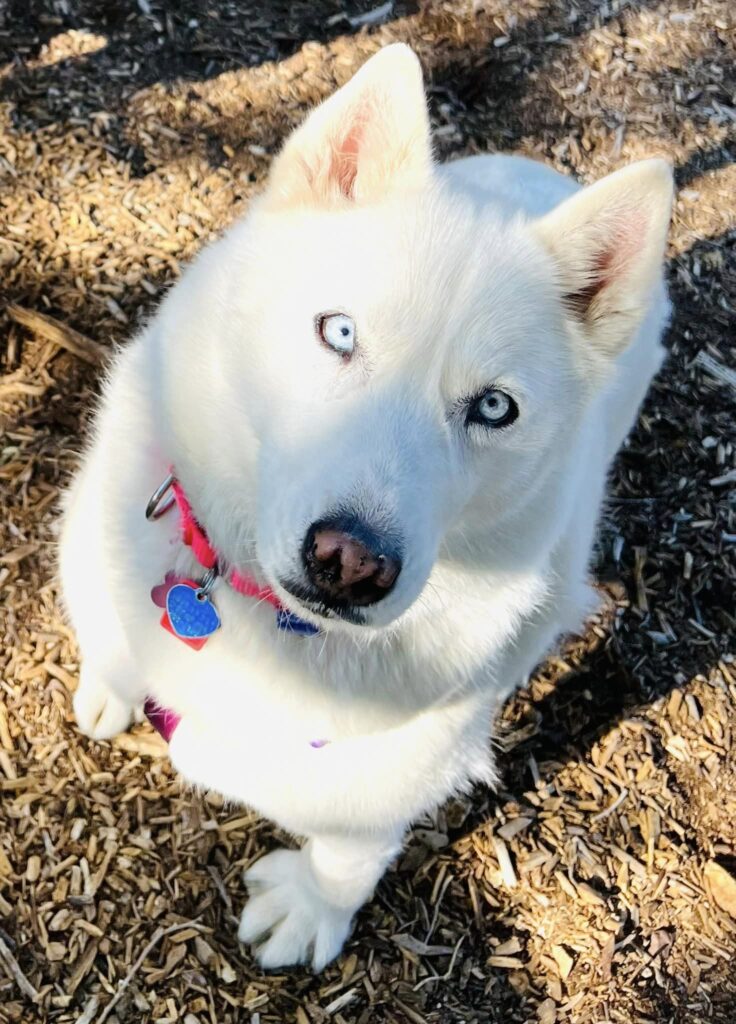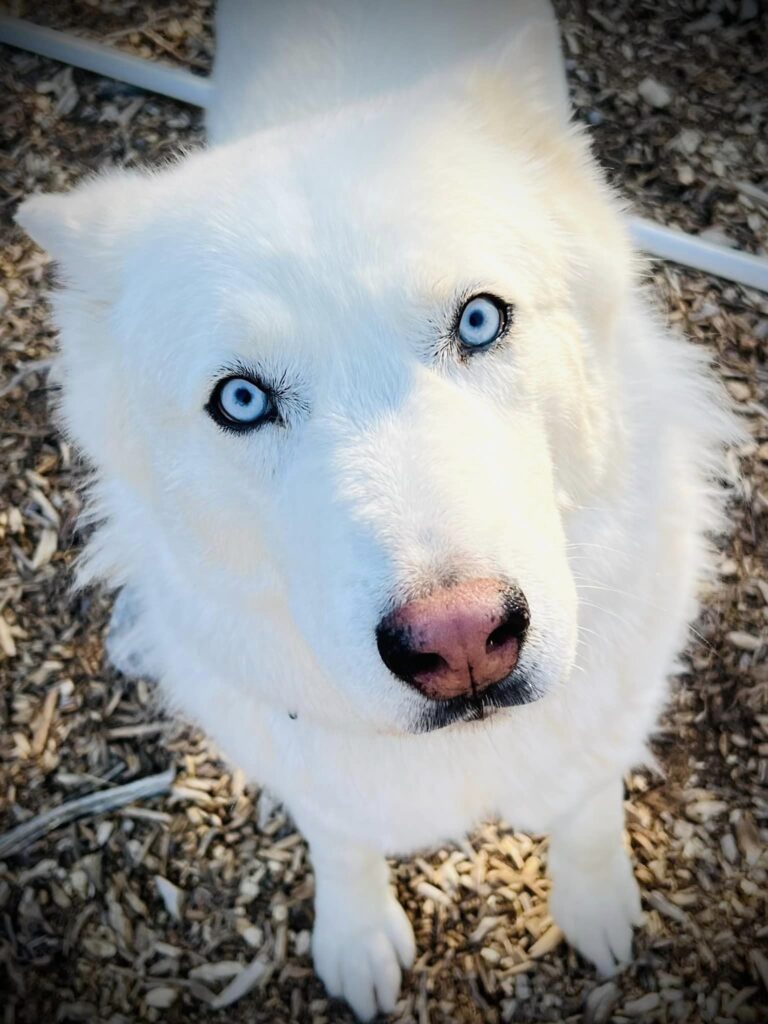 They complement each other nicely and they get along like lifelong Frenz sharing toys, snackos, beds and their people.
GoGo and James have been (patiently) waiting in Rescue for OVER three years (!!!)
They are very GOOD Dogs and they need a home NOW. NMDOG is prepared to do whatever it takes to make sure they find the home that they deserve. They have been waiting a verrrrrry long time for their Husky dreams to come true! Now is the time and we need YOUR help to make it happen for them.
Fill out an Adoption Application if you would like to make them a part of your life.
Please SHARE for GoGo and James BOND!
View James Bond's Petfinder listing