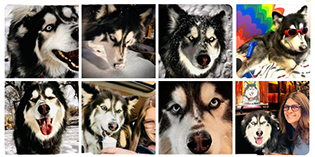 1,045! That is how many days Roadie has been with NMDOG since being UNchained, having a rear leg amputated and most recently losing his FosterHome. Roadie's Foster parents are AMAZING, but their circumstances changed, and that's what fostering is meant to be: temporary. We are grateful for all of the time he had with them (nearly 2 years!) and we know more about Roadie's needs and what makes him happy, because of them. Fostering Saves Lives!
Roadie must be the only Doggo in his home (and no cats or free-range Guinea Pigs, BunBuns, etc etc). Having to be the only pet obviously narrows his placement options significantly #StrikeOne
Roadie also needs to have grass in his (securely fenced in) back yard (and not the kind you smoke!) because he gets some serious zoomies and burns out, landing on his back end. Soft landings are a must, to prevent future injuries! and well, this is New Mexico so…. #StrikeTwo
Roadie cannot have stairs outside or inside of his home – little steps are ok! This is for obvious reasons. And his home must have carpeting OR willingness to lay nonskid rugs down EVERYwhere. No one has carpeting anymore…. #StrikeThree
So, there you have it folks, Roadie already has Three Strikes against him going in, and, let me just tell you, adoptions are DOWN like never before. It's been nearly 2 months since we have received even ONE application, FOR ANY OF OUR DOGS.
We don't *try* to make placement of our Dogs difficult. In fact, we do EVERYthing in our power to make them as easy and as seamless as possible. I don't know of any other organization that goes to the lengths (and the expense) we do to set their Dogs (and their people) up for success. But we will never "settle" for anything less than a home that is able (and willing) to fill all their individual needs. What might not be a good home for one NMDOG, may be the perfect home for a different NMDOG, and Roadie has been the "Gateway Dog" for many of our Kiddos.
But frankly, Roadie is a little tired of watching the others get their lucky breaks and he's ready for his very own Forever.
In my mind…he is THE PERFECT DOG. Let me tell you why.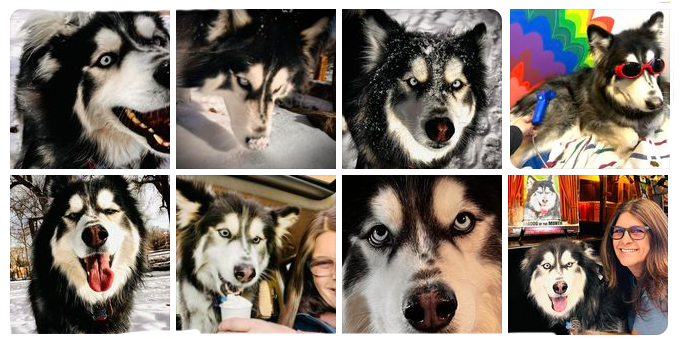 Roadie is a "Boyfriend Dog" (all you single ladies out there know what I'm talking about). He is your one and only, he will love and adore you like no other breathing being is capable of, and he will alllllways be HAPPY to see you. He wants nothing more than your undivided attention, but he's also totally content just sitting quietly while you are getting your work done. HE IS THE WORLDS BEST SNUGGLER!
Roadie is hilarious and will make you laugh for hours! He has a "cartoon face" that lights up the room as soon as he walks in, and he gets swooooons of adoration wherever he goes. He loves people!
Roadie rides perfect in the car and he looves going for car rides, day trips, road trips, you name it! As long as its dog-friendly and he doesn't get left alone in the car, he's game to go anywhere with you. He's very well behaved! Walk away though and he will tell you all about it – then everyone will judge you because he sounds like he is dying.
Roadie loves to go for walks and trips to the Bosque on his long-line. He likes to flush out the bushes and watch for little furry creatures. He can still go for walks – he just can't go for long walks because we have to protect the integrity of his remaining legs.
Roadie comes with everything he needs to get started in his new home AND his adoption fee is being waived! Crate + crate accessories, raised slow feeder + food, treats, toys, etc! 2 ortho beds + blankies, Freedom No Pull Harness + leash, martingale collar + Fi GPS, Help Em Up Harness for PT, 6 months of heartworm preventative, free NMDOG training classes if needed and so much more!
See more of him in his Petfinder.com listing.
Roadie is fully vetted, he just had his teeth cleaned and is around four years old. He is housetrained, he doesn't chew up things, he is healthy, he is gorgeous and I DONT KNOW WHY HE ISNT ADOPTED YET 😭
Help us find his Forever home. NMDOG Village, 1,045 days is just too long. Submit an Adoption or Foster application today!
Roadie has been doing PT visits weekly with our friends at ACE of Paws to help build his core strength, provide enrichment and good foundation for his best life as a TriPawd. We will continue to work with Roadie's perfect Family to ensure all of his needs are met, but we have to find them first!
💕 Oh Roadie….