This really amazing thing happened. Out of nowhere, Angela and NMDOG were honored with an incredible gift! (Since I, Angela, am the one writing this, I'll just go ahead and say it: I thought this was a joke! Then, I started digging….!) The honor that has been bestowed upon our organization as a recipient of this International Award is beyond words and very humbling.
We received the 2021 "Shining World Compassion Award" from Supreme Master Ching Hai in recognition of "… your kindness, venturing to remote areas as an in-the-trenches rescue with a passionate determination to save as many lives as possible". The Foundation also presented NMDOG with a $10,000 award check to help us continue our important work.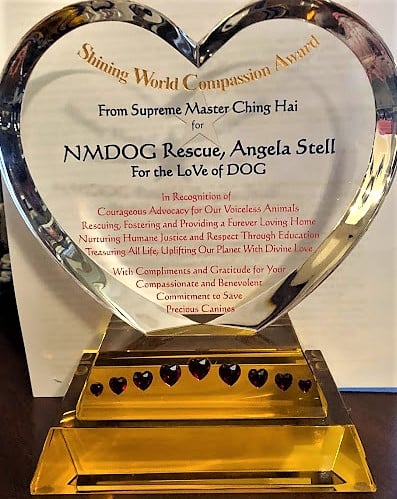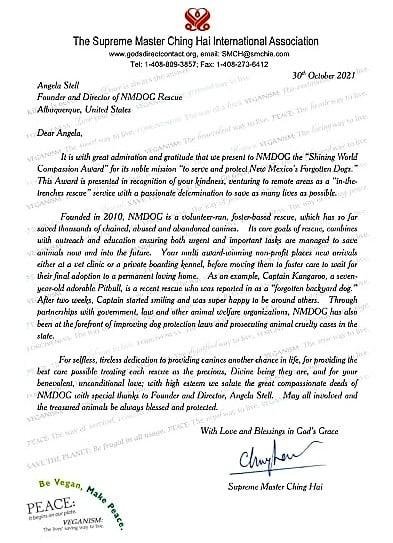 "For selfless, tireless dedication to providing canines another chance in life, for providing the best care possible treating each rescue as the precious, Divine being they are, and for your benevolent, unconditional love; with high esteem we salute the great compassionate deeds of NMDOG with special thanks to Founder and Director, Angela Stell. May all involved and the treasured animals be always blessed and protected." Just wow.
Thank you to those who always hold us up, our NMDOG Village, the incredible dogs we serve, and to these special humans who have touched our hearts more than they will probably ever know, with their words, funding gift, recognition.